Sri Lanka declares final defeat of Tigers
Tuesday 19 May 2009 20.21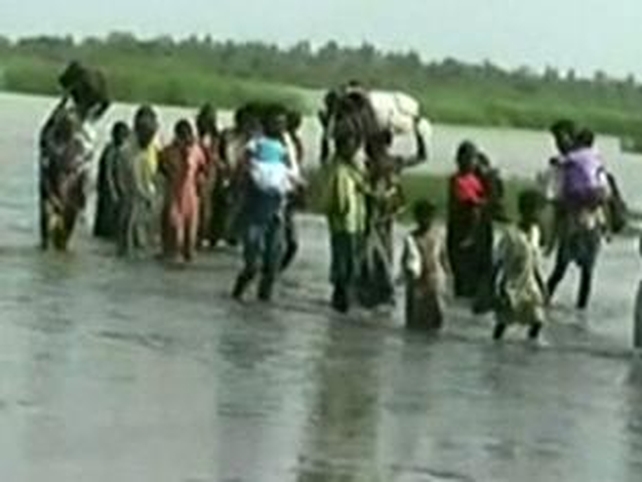 Sri Lanka President Mahinda Rajapakse has announced the final defeat of the Tamil Tigers, even as the rebels insisted their leader was still alive and vowed to fight on for a Tamil homeland.
In an address to parliament, Mr Rajapakse said the government now controlled all the island's territory and had rid the nation of 'terrorism' with the crushing of the rebels.
The Tamil Tigers denied Velupillai Prabhakaran had been killed in the final battle, which the government announced yesterday.
The Sri Lankan military said that the Liberation Tigers of Tamil Eelam's leader had been shot dead with two of his top commanders as they attempted to flee advancing troops.
But the rebels' international relations chief Selvarasa Pathmanathan said the government had fabricated the news in order to 'gloat' following its military victory.
The group went on to accuse the government and military of 'crimes against humanity', saying senior LTTE leaders had been shot dead after being invited to negotiate a surrender.
The conflicting accounts of Mr Prabhakaran's fate came after a dramatic day that saw Sri Lanka's military declare final victory in one of Asia's oldest and most brutal ethnic conflicts.
The army said its commandos overran the last sliver of Tiger-held territory, killing their remaining 300 fighters and decimating the rebel leadership.
The LTTE emerged in the 1970s, with all-out war breaking out in the early 1980s as they pursued their struggle for an independent Tamil homeland on the Sinhalese-majority island.
Thousands killed in conflict

More than 70,000 died in the conflict, in everything from pitched battles to suicide attacks, bombings and assassinations.

The Sri Lankan government's moment of triumph came at the cost of thousands of innocent lives, according to the UN. The UN and human rights groups have partly blamed indiscriminate military shelling.

The EU has called for an independent inquiry into alleged human rights violations, while the Red Cross complained it was unable to reach the wounded in the north eastern conflict zone even after victory was declared.
UN relief agencies also said that access to some government-run camps housing tens of thousands of displaced civilians had been restricted in recent days and demanded that the camps be 'demilitarised'.