Clinton endorses Obama for President
Saturday 07 June 2008 22.12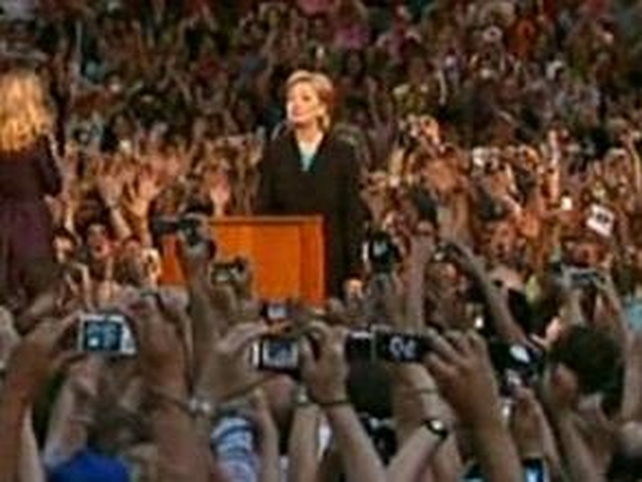 Hillary Clinton has ended her campaign for the US Democratic nomination in the presidential election.
Senator Clinton hosted a rally for supporters in Washington, and has formally dropped out of the contest and thrown her support behind Sen Barack Obama.
Mr Obama, who represents Illinois, clinched the nomination last Tuesday when a number of superdelegates, who can back any candidate, flocked to his camp.
Ms Clinton's endorsement of her former rival is more than just a gesture.
She attracted the support of more than 17m voters during the Democratic battle, and Sen Obama will need that support is he is to defeat Republican John McCain in November.