The Lyric Feature Friday 2 August 2013
The Lyric Feature is currently seeking partnership proposals from independent radio producers for partnerships for Round 30 of the BAI's Sound and Vision Broadcasting Funding scheme. Full details here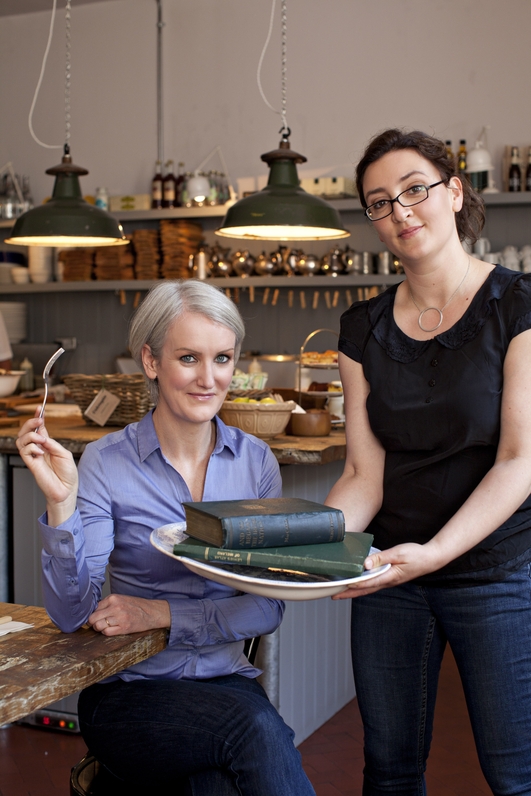 The Lyric Feature - History on a Plate Part 5 of 6
The programme is presented by Irish Times restaurant critic Catherine Cleary and historian Juliana Adelman.

The contributors are: chef Domini Kemp; Jonathan Bell, former Director of the Ulster Folk and Transport Museum, and Mervyn Watson, former Curator of Agriculture; veteran vegetable-grower Percy Lovegrove; geographer Ruth McManus; and Michael Kelly, founder of Grow it Yourself. The reader was Doireann Ní Bhriain.

The clips from Maura Laverty were from the RTE sound archive.

The programme was produced by Claire Cunningham and the sound mix was by James Daly.

A Rockfinch production for RTÉ lyric FM, made with the support of the Broadcasting Authority of Ireland's Sound and Vision Broadcasting Funding Scheme.
The Lyric Feature is RTÉ lyric fm's weekly documentary and music feature programme. Programmes are produced in house by RTÉ lyric fm staff or in collaboration with independent production companies. Subject matter varies from week to week but most of the programmes aim to provide insight into music and music making.