The Lyric Feature Friday 26 April 2013
Georgie's Vision

We all know about Maud Gonne, but have you ever heard of George, aka Mrs. WB Yeats? In September 1917, Yeats proposed to 25-year-old Georgie Hyde-Lees and they were married in October of that year. In this programme we learn more about this extraordinary but self-effacing woman who made her husband's greatest poetry possible, and said "thank-you for leaving me out". Contributors include Professor Margaret Mills Harper, official biographer, Ann Saddlemyer, grand-daughter and harpist Caitriona Yeats, Mark Patrick Hederman, poet John Montague, and Pat Laffan.
Narrator : Ali White
Readers : Olwen Fouere (George's voice), Pat Laffan as WB Yeats; Ingrid Craigie, David Heap, Victoria Mary Clarke
Producer : Deirdre Mulrooney
Sound Supervision : Brendan Rehill
A Deirdre Mulrooney production for RTÉ lyric fm with the support of BAI Sound and Vision Scheme from the Television Licence Fee.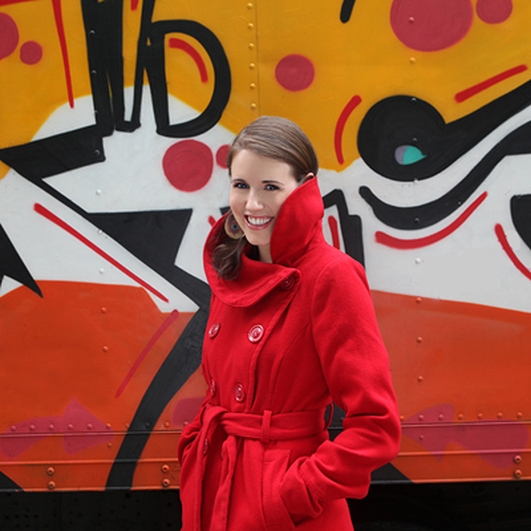 The Lyric Feature - Naomi
From weekly voice lessons in the heart of the Burren in her teenage years to opera and stage roles in New York and London and a debut recital last month in the Weill recital Hall at Carnegie Hall in New York, mezzo soprano Naomi O'Connell's trajectory has been remarkable. A graduate of the Juilliard School in New York, she has already impressed critics in operatic and dramatic roles. In this programme, we hear her exceptional voice in performance. Family, teachers, tutors and mentors, and Naomi herself track her progress from schooldays in Co. Clare, through her student and prizewinning years in Dublin to her current life in New York as she launches her professional career.
Producer/Presenter : Doireann Ní Bhriain.
A Fuaim production for RTÉ Lyric fm made with the support of the Broadcasting Authority of Ireland's Sound and Vision Broadcasting Funding Scheme.
Keywords
The Lyric Feature is RTÉ lyric fm's weekly documentary and music feature programme. Programmes are produced in house by RTÉ lyric fm staff or in collaboration with independent production companies. Subject matter varies from week to week but most of the programmes aim to provide insight into music and music making.