The Lyric Feature Friday 12 April 2013
Georgie's Vision

We all know about Maud Gonne, but have you ever heard of George, aka Mrs. WB Yeats? In September 1917, Yeats proposed to 25-year-old Georgie Hyde-Lees and they were married in October of that year. In this programme we learn more about this extraordinary but self-effacing woman who made her husband's greatest poetry possible, and said "thank-you for leaving me out". Contributors include Professor Margaret Mills Harper, official biographer, Ann Saddlemyer, grand-daughter and harpist Caitriona Yeats, Mark Patrick Hederman, poet John Montague, and Pat Laffan.
Narrator : Ali White
Readers : Olwen Fouere (George's voice), Pat Laffan as WB Yeats; Ingrid Craigie, David Heap, Victoria Mary Clarke
Producer : Deirdre Mulrooney
Sound Supervision : Brendan Rehill
A Deirdre Mulrooney production for RTÉ lyric fm with the support of BAI Sound and Vision Scheme from the Television Licence Fee.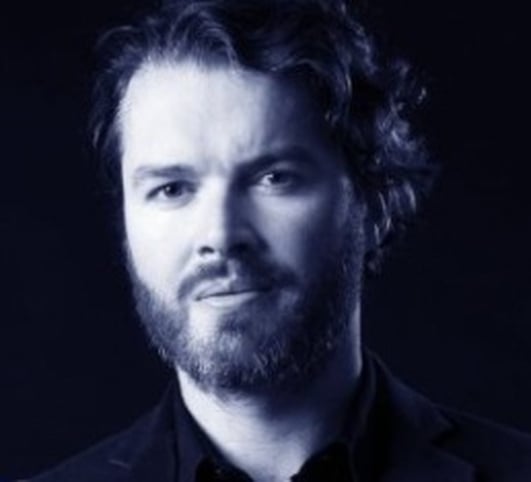 The Lyric Feature - My Tunes: Brian Byrne
Aedín Gormley invites a guest to select, listen to and discuss a number of music pieces that hold a special meaning for them. In this programme her guest is Irish musician Brian Byrne, recently appointed artist in residence with the RTE Concert Orchestra. Navan-born Byrne, based in Los Angeles since 2003, is rapidly becoming one of Ireland's most successful musical ambassadors, as a composer, conductor, songwriter, arranger and pianist. Recognition for his film scores includes a Golden Globe nomination and two World Soundtrack Awards for Albert Nobbs. He has also collaborated with Barbra Streisand, Bono, Van Morrison and Gladys Knight to name a few. He is currently working on the music for the new Riverdance show "Heartbeat of Home".
Keywords
The Lyric Feature is RTÉ lyric fm's weekly documentary and music feature programme. Programmes are produced in house by RTÉ lyric fm staff or in collaboration with independent production companies. Subject matter varies from week to week but most of the programmes aim to provide insight into music and music making.