The Lyric Concert with Paul Herriott Wednesday 31 July 2013
Join Liz Nolan and Marty Whelan on Friday 24th June at 8pm as they present RTÉ lyric fm Top Orchestral Hits, as selected by RTÉ lyric fm presenters with the RTÉ National Symphony Orchestra conducted by Gavin Moloney.
From Bach's ethereal Air to Bernstein's exuberant Candide Overture, from Mozart's heavenly clarinet Adagio to Ennio Morricone's hypnotic Gabriel's Oboe, a magical cornucopia of musical masterpieces spanning four centuries is programmed. Mahler's sublime Adagietto (Symphony No. 5), Elgar's 'Nimrod', Barber's heart-stopping Adagio for Strings and Copland's thrilling Fanfare for the Common Man add power and passion of their own. Overtures by Verdi (The Force of Destiny) and Mozart (The Marriage of Figaro) serve up thrilling orchestral majesty complemented by Fauré's shimmering Pavane and Massenet's bewitching 'Meditation' (Thaïs).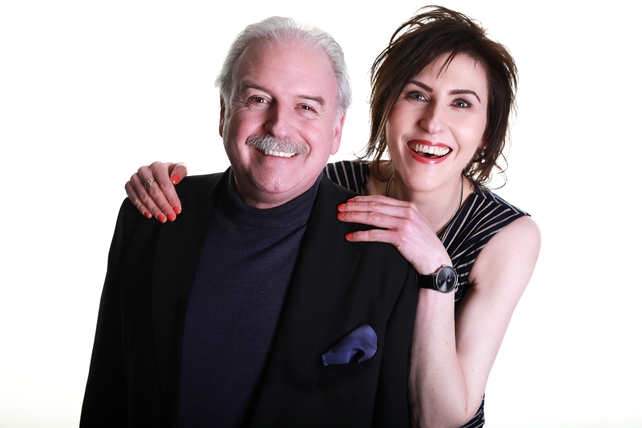 Top Orchestral Hits Programme:
Bernstein: Overture To Candide
Bach: Air From Orchestral Suite No.3
Copland: 'Hoe-Down' From Rodeo
Elgar: 'Nimrod' From Enigma Variations
Mozart: Clarinet Concerto In A Adagio
Barber: Adagio For Strings
Verdi: The Force Of Destiny Overture
Copland: Fanfare For The Common Man
Fauré: Pavane
Mozart: Overture To The Marriage Of Figaro
Massenet: Meditation From Thais
Mahler: Adagietto From Symphony No.5
Morricone: Gabriel's Oboe
Márquez: Danzón No. 2
The Lyric Concert with Paul Herriott
The last concert in the European Masterworks series curated by Hugh Tinney, celebrating the magnificent body of chamber music from across the European Union.