Culture Night - Friday October 19th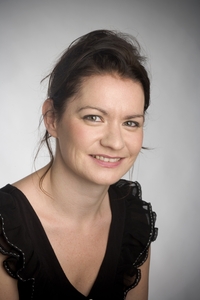 RTÉ lyric fm's Composer in Residence Linda Buckley concludes her time with the station with a large-scale new work Beloved on this Earth based on the poetry of acclaimed American writer Raymond Carver. Beloved on this Earth will be premiered on Culture Night by the RTÉ National Symphony Orchestra and RTE Philharmonic Choir at the National Concert Hall, Dublin. You can hear it live on the lyric concert at 8pm on Friday 19th September. While Carver may be better known for his short-stories, his stark and often emotionally raw poetry stands the test of time. Beloved on this Earth is a setting of three of Carver's poems - This Word Love, No Need and Late Fragment – and, although they are written after he discovered he had terminal cancer, they are a celebration of life, love and companionship.
In concert interval at around 8.40pm, Luke Clancy talks to Carver's widow Tess Gallagher about the writer's final days and the remarkable poetry that sprang from them.