Coming up on the next programme...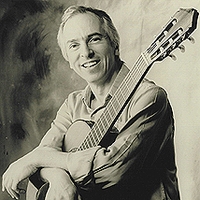 July 25. On Friday's BLUE, jazz trumpeter Sean Jones performs a Stephen Sondheim melody; we hear recently made available releases of chamber music by Claude Debussy, Gabriel Dupont and George Onslow (the so-called "French Beethoven"); Maria Joao Pires and the Swedish Radio Symphony Orchestra, from a new recording of 2 Beethoven piano concertos; the late Charlie Haden with Hank Jones; guitarist John Williams (pictured) performs a tune by Beatle Paul; we've more Talich Quartet (see BLUE TUNES, below); and a selection from a 2014 solo piano CD by Elan Mehler.
Eamonn's in the BLUE chair from 10pm...