Coming up on the next programme...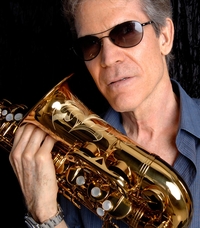 Sept 20. Saturday's BLUE includes a harmonica quartet from Finland named Svang; Icelandic singer-songwriter Emiliana Torrini; relatively low-key, instrumental Wagner; the melodic electronica of an English duo called Digitonal; Lightnin' Hopkins, Brownie McGhee and Big Joe Williams (together!); "Nimrod", the choice of The National Self-Portrait Collection of Ireland exhibitor Maeve McCarthy; a recent recording by jazz superstar David Sanborn (pictured), in advance of his appearance in Limerick next Saturday; an English male choir that trades under the name Cambrige Chord Company; and 2 more selections from the Dankworth family (see BLUE TUNES, below).
Note: a 10:10pm start-time tonight...