Coming up this on Tuesday...
Sept 2. Tuesday's Blue has some nocturnal gems in store including another contribution from the recently-deceased Charlie Haden (see BLUE TUNES, below).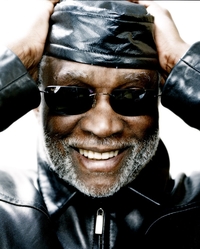 Linda Buckley's Exploding Stars features Daragh Morgan on Violin; Tasmin Little plays violin for Arvo Part's Spiegel Im Spiegel; jazz pianist Ahmad Jamal (pictured) plays Antonio Carlos Jobim; we'll also feature Jobim himself; John Williams plays guitar; Ry Cooder teams up with India's V.M. Bhatt; Karen Sheridan is the voice behind Slow Skies; Richard Gilewitz visits Clonakilty later this month for Guitar Festival - hear him play tonight; and there'll be lots more; Join Carl for a 10pm start...