The Blue of the Night with Carl Corcoran Thursday 13 February 2014
This Week on Blue....
This week Carl will be exploring the many musical guises of violinist Caoimhín Ó Raghallaigh. Caoimhin makes music on a 10-string fiddle called the hardanger d'amore and travels the world as a solo musician, in duos with Dan Trueman, Mick O'Brien and Brendan Begley, and as a member of The Gloaming and This is How we Fly. We'll hear some of his recordings and we'll have a special live performance when he joins Carl for music and chat on Wednesday for a Blue Room Session.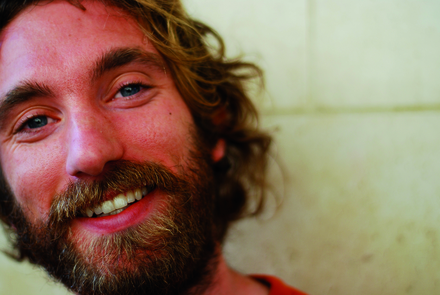 (Photo: Lucy Clarke)
The Blue of the Night with Carl Corcoran
This week, Julian Bream, John Feeley and other guitarists perform the music of Spanish composer/guitarist Fernando Sor, nightly from 10pm.
LOUIS REMEMBERED
It's been a sad year for the music world with the loss of many iconic figures. One of our own legends, jazz guitarist Louis Stewart left us earlier this year. Louis' musical legacy is recognised and lauded in the international jazz world. At home in Ireland, where he chose to base himself even at the peak of his international fame, he became a friend and mentor to many in a burgeoning jazz community. His loss is immense. In March 2014, Louis was the featured artist on The Blue of the Night with Carl Corcoran. This special programme features many of Louis' wonderful performances and his chat with Carl, recalling his early days and the highlights of his international career.