The Blue of the Night with Carl Corcoran Monday 28 October 2013
This week on Blue ...
An interesting collaboration between British tenor Ian Bostridge and Chinese guitarist Xuafei Yang(pictured) is the focus of Carl's attention this week on Blue. The album is the debut release from Globe Music, a new label releasing recordings from Shakespeare's Globe's indoor theatre. You'll hear songs by Dowland and Schubert along with folk tunes from the Ming Dynasty and new commissions by Stephen Goss and Chen Yi. Songs from our Ancestors is the featured CD on Blue of the Night this week.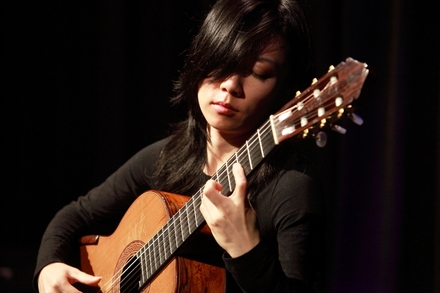 The Blue of the Night with Carl Corcoran
Screen composer Thomas Newman joined the family business; his father, uncles, brothers and cousin all share the silver screen passion & we play Thomas' works all this week on Blue.
On Wednesday...
Carl was joined by the Barnsley Nightingale, Kate Rusby for a Blue Room Session. Accompanied by Damien O'Kane, she sang a few songs from her latest album 'Life in a Paper Boat' and chatted with Carl about her musical life.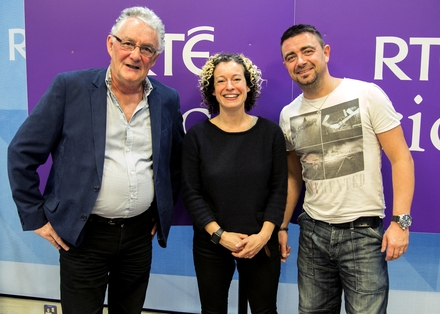 Carl with Kate Rusby and Damien O'Kane