The Blue of the Night with Carl Corcoran Thursday 24 October 2013
This week on Blue Tunes...
On Wednesday's Blue, we look forward to a Blue Room Session with Belfast born pianist Michael McHale. in the midst of a hectic international schedule, Michael takes time out to join Carl for some tunes, choices and chat. He'll perform live, talk about his career and select some of the music that he listens to. This Blue Room Session comes your way after mid-night on Wednesday night. And in anticipation of the session Carl will feature some of Michael's recordings Monday and Tuesday. And there'll be the usual mix of great music...starting each night at 10.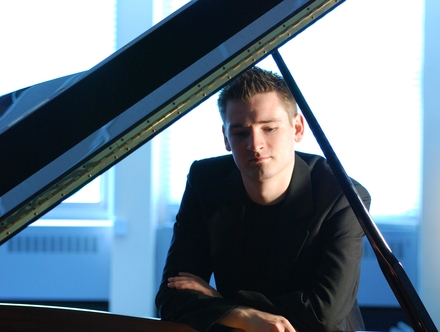 August Bank Holiday Monday - Blue of the Night at Kaleidoscope
Enjoy this short video collage of a great night when Blue broadcast live from Kaleidoscope Night at Bello Bar in Dublin last June. You'll have another chance of enjoying this musical potpourri when we re-broadcast the concert on Bank Holiday Monday's Blue (August 1st) starting at 10pm.