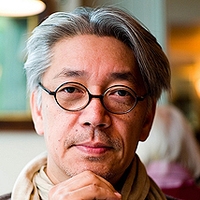 Jan 26. Carl Corcoran returns to the BLUE chair after a short break. Thank you Ellen Cranitch for filling the shoes so superbly.
This week's tasteful music includes nightly selections from the Morelenbaums, Ryuichi Sakamoto (pictured) and Paulo Jobim (see Blue Tunes below).
Join Carl for these and more delights, Monday through Thursday, starting at 10pm....