The Blue of the Night with Carl Corcoran Monday 3 June 2013
This week on Blue Tunes...
Carl is away for the week - and while he is, the ladies are in charge. Ellen Cranitch and Aedín Gormley will share the duties Monday through Thursday with their own Blue choices. Thank you ladies....Carl will be back on Monday October 3rd.
Shahab and Shayan Coohe try to teach Carl a Persian jig!
Brothers Shahab and Shayan recently called into the Blue Room to play some music and tell Carl about some of the similarites between Irish and Iranian music.
August Bank Holiday Monday - Blue of the Night at Kaleidoscope
Enjoy this short video collage of a great night when Blue broadcast live from Kaleidoscope Night at Bello Bar in Dublin last June and re-broadcast on Bank Holiday Monday's Blue (August 1st).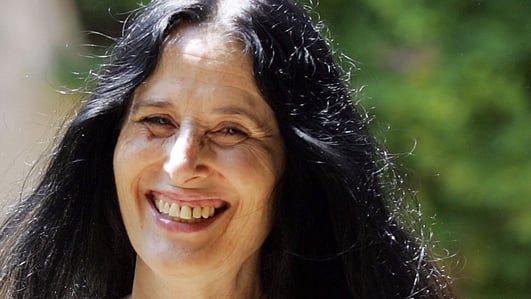 The Blue of the Night with Carl Corcoran
June 1 - 7: Catalan soprano Montserrat Figueras, who recently died of cancer aged 69, was a specialist in baroque and earlier music. Her distinctive vocal style defined the ensembles she co-founded with husband, Jordi Savall. Fronting ensembles such as Hespèrion XX (which became Hespèrion XXI) and La Capella Reial de Catalunya, Montserrat's voice became synonymous with Spanish early music and with the laments and legends of Catalan folk-song. Carl and Eamonn have chosen Figueras as this week's Blue Tunes Recommends and each night feature tracks from her extensive catalogue - on the Blue nightly at 10.
Thought Fox Session
Thought Fox are a group of improvisers from the Irish and UK jazz scene and are the winners of Music Network's Young Musicwide Award for 2010-2013. We featured them a while back on Blue, and you can watch videos of our recordings of My Guess, The Prime of Life and Neelin here: