Sound Out Sunday 28 January 2018
Sunday February 25th, 9pm
Ian McGlynn presents a special Sound Out, celebrating the Irish Times Theatre Awards 2018.
We'll hear music from the operas, scores and soundscapes of many of this year's productions and Aedín Gormley will join Ian in studio, direct from the awards with news of winners and an overview of the whole event. (Eamonn Mulhall and Susanna Fairbairn in Acis and Galatea. Photo by Ros Kavanagh.)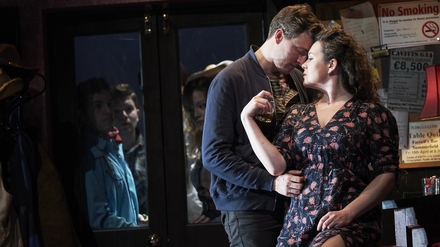 Sound Out with Ian McGlynn
A new programme that explores the latest music from Irish and international artists and composers, including a look at upcoming performances and a listen to new releases.
Sunday February 25th, 9pm
Ian McGlynn presents a special Sound Out, celebrating the Irish Times Theatre Awards 2018.
We'll hear music from the operas, scores and soundscapes of many of this year's productions and Aedín Gormley will join Ian in studio, direct from the awards with news of winners and an overview of the whole event. (Eamonn Mulhall and Susanna Fairbairn in Acis and Galatea. Photo by Ros Kavanagh.)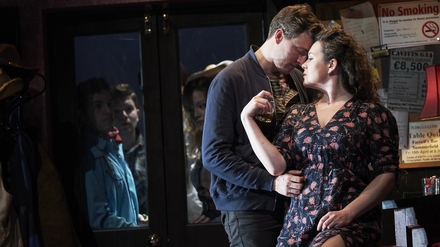 ---
Sound out on Spotify
You can now hear our playlists each week on Spotify, and where possible we'll include all the music featured on the programme.
Listen below for the playlist of Sunday February 4th, including music by Terry Riley, Bobo Stenson, soprano Edith Mathis and Laurie Anderson with the Kronos Quartet.