Opera Night Saturday 23 August 2014
The Metropolitan Opera New York Saturday Matinee Broadcasts
Launched in 1931, the Met's Saturday matinee broadcasts are the longest-running continuous classical radio series in American broadcast history. The 86th season of Saturday broadcasts will once again be heard over the Toll Brothers–Metropolitan Opera International Radio Network. You can hear the 2016/17 Season every Saturday from 7pm on Opera Night and for details of the season, view their schedule here.
Saturday March 4th - Opera Night presents Gerald Barry's Alice's Adventures Under Ground
7:00m Bernard brings us some exclusive RTÉ lyric fm recorded works by Gerald Barry Gerald Barry live from
7:30pm Gerald Barry's Alice's Adventures Under Ground presented by New Music Dublin
Opera through the looking glass: Lewis Carroll meets classical music's funniest living composer in Gerald Barry's uproarious new opera featuring: Claudia Boyle (pictured, photo by Frances Marshall), Clare Presland, Hilary Summers, Joshua Bloom,
Peter Tantsits, Daniel Norman and Stephen Richardson
RTÉ Concert Orchestra
Thomas Ades (conductor)
8.30pm Carl Orff's Die Klugge
We'll also include a fairy-tale opera by Carl Orff, Die Kluge, based on the Brothers Grimm story, The Story of the King and the Wise Woman. Thomas Stewart sings the role of the king, bass Gottlieb Frick is the peasant and Lucia Popp sings the role of his daughter, with the Munchner Rundfunkorchester conducted by Kurt Eichhorn.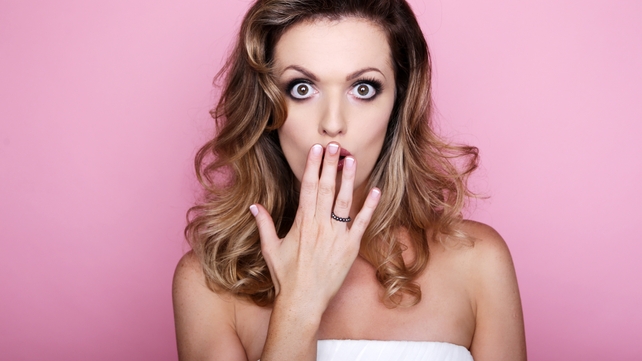 Saturday March 11th - Verdi's La Traviata
Sonya Yoncheva sings one of opera's most beloved heroines, the tragic courtesan Violetta, a role in which she triumphed on the Met stage in 2015, opposite Michael Fabiano as her lover, Alfredo, and Thomas Hampson as his father, Germont. Carmen Giannattasio sings later performances of the title role opposite Atalla Ayan, with the great Plácido Domingo as Germont. Nicola Luisotti conducts. (Sonya Yoncheva as Violetta in Verdi's La Traviata. Photo by Ken Howard, Metropolitan Opera)