Opera Night Saturday 4 January 2014
Opera Night from the Metropolitan Opera, New York
Margaret Juntwait presents Mozart's Magic Flute, K.620 staring Nathan Gunn as the winsome Papageno, Alek Shrader as Tamino and Eric Owens as Sarastro.
The Metropolitan Opera New York Saturday Matinee Broadcasts
Launched in 1931, the Met's Saturday matinee broadcasts are the longest-running continuous classical radio series in American broadcast history. The 86th season of Saturday broadcasts will once again be heard over the Toll Brothers–Metropolitan Opera International Radio Network. You can hear the 2016/17 Season every Saturday from 7pm on Opera Night and for details of the season, view their schedule here.
Saturday 24th June - San Francisco Opera presents The Fall of the House of Usher Double Bill
Edgar Allan Poe's Gothic tale about a decaying castle inhabited by a tormented man and his sickly sister comes to life—twice! Brian Mulligan stars in this spine-tingling U.S. production premiere under the baton of renowned conductor Lawrence Foster.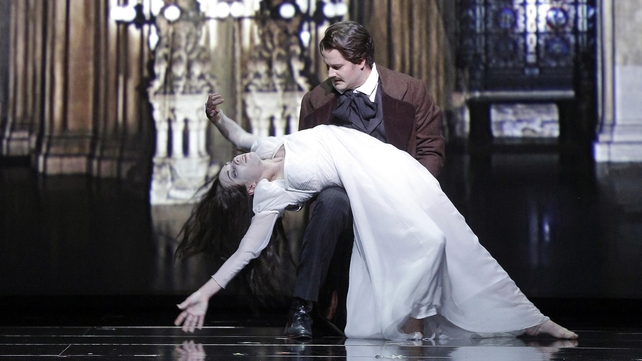 Saturday 1st July - San Francisco Opera presents Verdi's Don Carlo
At the time of Spain's brutal Inquisition, the king of Spain marries the woman his son loves and sets into motion a tension-filled chain of events. Don't miss this magnificent tale of romantic triangles, political idealism and life-and-death devotion. Tenor Michael Fabiano sings the title role,Soprano Ana Maria Martinez is Elisabetta, Mezzo Nadia Krasteva sings Princess Eboli, Baritone Mariusz Kwiecien is Rodrigo, Bass Rene Pape is Philip 11, Andreas Silvestrelli is The Grand Inquisitor and the San Francisco Opera Chorus and Orchestra is conducted by Nicola Luisotti