Opera Night Saturday 2 November 2013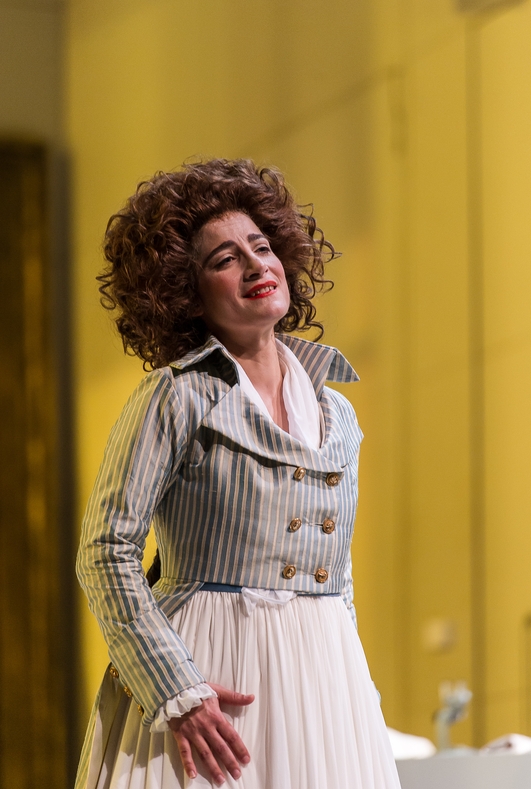 Opera Night - live from Wexford Festival 2013
Saturday 2nd November 2013 - A double bill of Massenet live from the Wexford Festival Opera 2013, Therese and La Navarraise
The story of Thérèse concerns three people who are forced by the brutal politics of the French Revolution to confront their relationships and to make life and death choices.
Thérèse: Nora Sourouzian
Armand de Clerval: Philippe Do
Morel: Damian Pass
André Thorel: Brian Mulligan
La Navarraise is an opera in the verismo tradition that depicted lower-class contemporary life. It is the story of Anita, a young woman from Navarre, who, like Thérèse, is caught up in historical events. Set during the civil war in Spain in 1874, Anita is fearful for the safety of the soldier she loves.
Anita: Nora Sourouzian
Araquil: Philippe Do
Garrido: Brian Mulligan
Remigio: Damian Pass
Friday 1st November 2013 - The Florentine Straw Hat by Nino Rota live from the Wexford Festival Opera 2013
Il Cappello di paglia di Firenze (The Florentine Straw Hat) by Nino Rota, described as a musical farce. Written in 1945 and sung in Italian, this opera is a witty and brilliant satire on the petty conventionalism of the French bourgeoisie. Here Rota's musical style is akin to that of a latter-day Rossini, with elements of Puccini and Verdi. Nino Rota is perhaps best known as a film score composer, including the music for The Godfather films.
Conductor: Sergio Alapont
Fadinard, wealthy bridegroom: Fillipo Adami
Nonancourt, agriculturist: Salvatore Salvaggio
Beaupertuis: Filippo Fontana
Elena, daughter of Nonancourt: Claudia Boyle (pictured)
Anaide, wife of Beaupertuis: Eleanor Lyons
La baronessa di Champigny: Asude Karayavuz
Emilio: Owen Gilhooly
Saturday October 21st
In advance of our broadcasts from the Wexford Festival Opera 2017, Paul Herriott presents Guglielmo Ratcliff by Pietro Mascagni in a 2015 RTÉ lyric fm CD recording of the opera from the National Opera House. Tenor Angelo Villari sings the title role, Mariangela Sicilia sings Maria, David Stout sings Count Douglas, Annunziata Vestri sings Margherita, Gianluca Buratto sings MacGregor and Alexandros Tsilogiannis is Lesley, Quentin Hayes is Tom and Sarah Richmond is Willie and Francesco Cilluffo conducts the Orchestra and Chorus of Wexford Festival Opera. (Angelo Villari in Guglielmo Ratcliff by Mascagni - Photo by Clive Barda)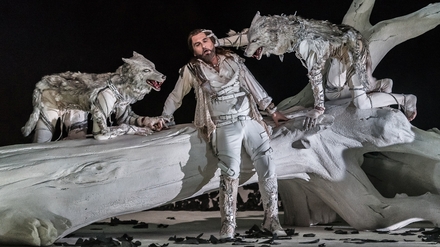 ---
WATCH: Saturday October 14th - Robert O'Dwyer's Eithne
Doireann Ní Bhriain presents Robert O'Dwyer's Eithne live from the National Concert Hall, Dublin, a romantic adaptation of a mysterious ancient Irish legend, as the mortal son of Ireland's High King falls in love with the magical Eithne, daughter of the King of Tír na nÓg.
'Bhí an ceoldráma seo ligthe i ndearmad ar fad go dtí gur tháinig an scór chun cinn ag ceannt i 2002, áit ar cheannaigh Leabharlann Náisiúnta na hÉireann é,' a deir Grúpcheannasaí Gaeilge, Rónan Mac Con Iomaire. 'Is beag a cheap ag an am go gcuirfí a léithid de cheoldráma ar mhór-scála, go hiomlán trí Ghaeilge, ar stáitse arís go brách, ach tá sé iontach anois go mbeidh an deis ag an bpobal Ceolfhoireann Siansa Náisiúnta RTÉ a fheiceáil i mbun a léirithe sa bhfómhar."
Tá ceol Eithne báite i traidisiúin ceoldrámaíochta na hEorpa mar a bhí ag deireadh an naoiú céad déag, le tionchar Dvorák agus Wagner le sonrú sa gceol. Insíonn an ceoldrama scéal banphrionsa Thír na nÓg, agus a haistir ar fud na cruinne ar thóir laoch a thabharfadh ar ais chuici a máthair a bhí curtha faoi gheasa.
A rare example of an opera with the libretto in the Irish language. Eithne stars internationally acclaimed artists soprano Orla Boylan (pictured) as Eithne, baritone Gavan Ring as the High King of Ireland and tenor Robin Tritschler as Ceart, Eithne's lover. The chorus of Opera Theatre Company and the RTÉ National Symphony Orchestra are conducted by Fergus Sheil.