Opera Night Saturday 2 November 2013
Saturday July 30th

- Puccini's La Boheme
Tonight, Bernard Clarke introduces a production of Puccini's La Boheme from the Saarland State Theatre. Ho-Yoon Chung is Rodolfo, Alessandra Marianelli sings Musetta, Fabio Capitanucci is Marcello. Karel Mark Chichon conducts the German Radio Philharmonic Orchestra and the Saarland State Theatre Chorus in a production recorded at the Congress Hall, Saarbrucken, Germany.
Saturday August 6th - Mozart's The Marriage of Figaro
Bernard Clarke presents Mozart's Marriage of Figaro in a production from the archives of the Metropolitan Opera New York from December 1985. Ruggero Raimondi plays Figaro, Kathleen Battle sings Susanna, Thomas Allen is Count Almaviva, Carol Vaness is Countess Almaviva, Frederica Von Stade sings Cerubino and Dawn Upshaw sings Barbarina. The Metropolitan Opera Orchestra and Chorus are conducted by James Levine.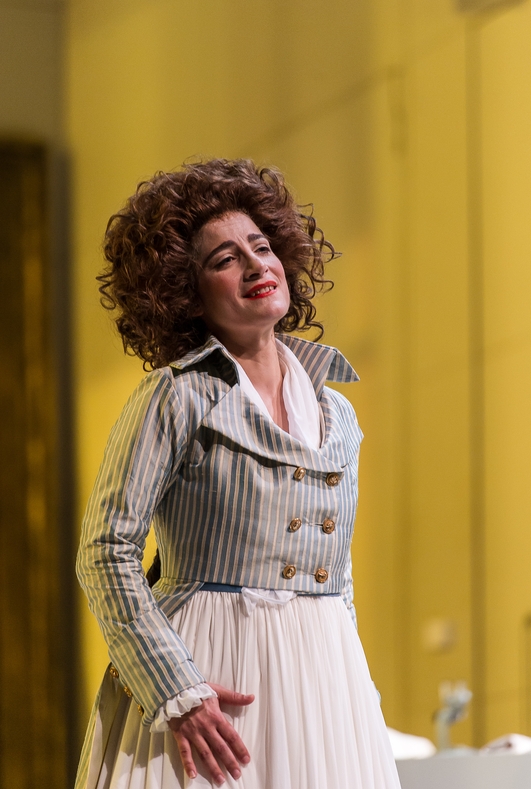 Opera Night - live from Wexford Festival 2013
Saturday 2nd November 2013 - A double bill of Massenet live from the Wexford Festival Opera 2013, Therese and La Navarraise
The story of Thérèse concerns three people who are forced by the brutal politics of the French Revolution to confront their relationships and to make life and death choices.
Thérèse: Nora Sourouzian
Armand de Clerval: Philippe Do
Morel: Damian Pass
André Thorel: Brian Mulligan
La Navarraise is an opera in the verismo tradition that depicted lower-class contemporary life. It is the story of Anita, a young woman from Navarre, who, like Thérèse, is caught up in historical events. Set during the civil war in Spain in 1874, Anita is fearful for the safety of the soldier she loves.
Anita: Nora Sourouzian
Araquil: Philippe Do
Garrido: Brian Mulligan
Remigio: Damian Pass
Friday 1st November 2013 - The Florentine Straw Hat by Nino Rota live from the Wexford Festival Opera 2013
Il Cappello di paglia di Firenze (The Florentine Straw Hat) by Nino Rota, described as a musical farce. Written in 1945 and sung in Italian, this opera is a witty and brilliant satire on the petty conventionalism of the French bourgeoisie. Here Rota's musical style is akin to that of a latter-day Rossini, with elements of Puccini and Verdi. Nino Rota is perhaps best known as a film score composer, including the music for The Godfather films.
Conductor: Sergio Alapont
Fadinard, wealthy bridegroom: Fillipo Adami
Nonancourt, agriculturist: Salvatore Salvaggio
Beaupertuis: Filippo Fontana
Elena, daughter of Nonancourt: Claudia Boyle (pictured)
Anaide, wife of Beaupertuis: Eleanor Lyons
La baronessa di Champigny: Asude Karayavuz
Emilio: Owen Gilhooly