Opera Night Saturday 2 November 2013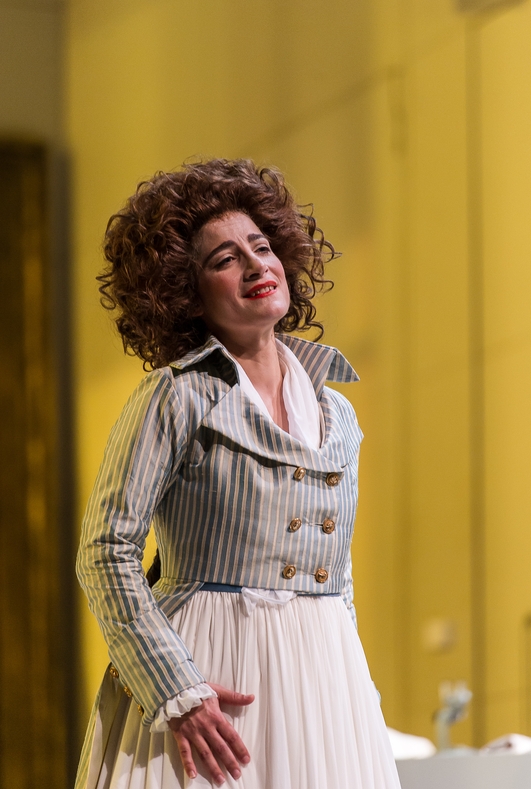 Opera Night - live from Wexford Festival 2013
Saturday 2nd November 2013 - A double bill of Massenet live from the Wexford Festival Opera 2013, Therese and La Navarraise
The story of Thérèse concerns three people who are forced by the brutal politics of the French Revolution to confront their relationships and to make life and death choices.
Thérèse: Nora Sourouzian
Armand de Clerval: Philippe Do
Morel: Damian Pass
André Thorel: Brian Mulligan
La Navarraise is an opera in the verismo tradition that depicted lower-class contemporary life. It is the story of Anita, a young woman from Navarre, who, like Thérèse, is caught up in historical events. Set during the civil war in Spain in 1874, Anita is fearful for the safety of the soldier she loves.
Anita: Nora Sourouzian
Araquil: Philippe Do
Garrido: Brian Mulligan
Remigio: Damian Pass
Friday 1st November 2013 - The Florentine Straw Hat by Nino Rota live from the Wexford Festival Opera 2013
Il Cappello di paglia di Firenze (The Florentine Straw Hat) by Nino Rota, described as a musical farce. Written in 1945 and sung in Italian, this opera is a witty and brilliant satire on the petty conventionalism of the French bourgeoisie. Here Rota's musical style is akin to that of a latter-day Rossini, with elements of Puccini and Verdi. Nino Rota is perhaps best known as a film score composer, including the music for The Godfather films.
Conductor: Sergio Alapont
Fadinard, wealthy bridegroom: Fillipo Adami
Nonancourt, agriculturist: Salvatore Salvaggio
Beaupertuis: Filippo Fontana
Elena, daughter of Nonancourt: Claudia Boyle (pictured)
Anaide, wife of Beaupertuis: Eleanor Lyons
La baronessa di Champigny: Asude Karayavuz
Emilio: Owen Gilhooly
Saturday 24th September - Ambroise Thomas' Hamlet.
Tonight we travel to Goteborg Opera in Sweden for a performance of Ambroise Thomas' Hamlet. Paul Whelan is Claudius, King of Denmark, Katarina Karneus is Gertrude, Thomas Oliemans, is Hamlet Prince of Denmark, Peter Loguin is Polonius, Ditte Hojgaard Andersen is Ophelia, Joachim Backstrom is Laertes, Henrik Andersson is Marcellus and Bjorn Larsson is the Ghost of the late King Hamlet. Henrik Schaefer conducts the Goteborg Opera Orchestra and Chorus. Pictured: David Lundqvist, Anders Wangdahl, Tobias Ahlsell, Paul Whelan, Thomas Oliemans & Goteborg Operans Kor (p) Mats Backer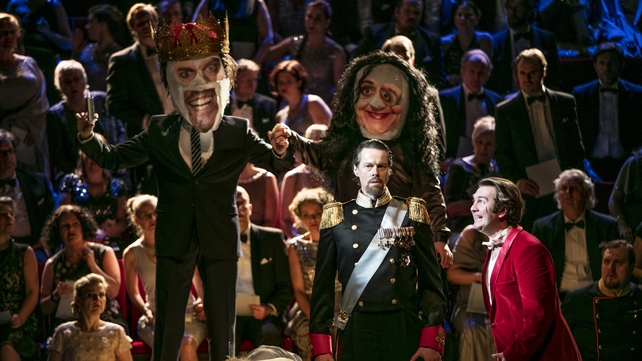 Saturday 1st October - Mozart's Die Zauberflote
Bernard Clarke brings the wonderful story of Die Zauberflote - The Magic Flute from the Grand Theatre, Geneva. Joachim Backstrom sings Tamion, Mandy Fredrich is the coloratura Queen of teh Night, Pretty Yende sings Pamina, Amelia Scicolone sings Papagena and Andreas Wolf is Papageno. The Grand Theatre Chorus, Zurich Boy's Chorus and The Orchestre de la Suisse Romande is conducted by Gergely Madaras. (Photo (c) Carole Parodi)