Opera Night Saturday 13 July 2013
Opera Night - Otello
Bernard Clarke presents Verdi's late masterpiece, Otello. With one of the most arresting openings in all music, it simply never lets up after that.
The Metropolitan Opera New York Saturday Matinee Broadcasts
Launched in 1931, the Met's Saturday matinee broadcasts are the longest-running continuous classical radio series in American broadcast history. The 87th season of Saturday broadcasts will once again be heard over the Toll Brothers–Metropolitan Opera International Radio Network. You can hear the 2017/18 Season every Saturday from 7pm on Opera Night and for details of the season, view their schedule here. (Please note that we will not be taking the Met broadcasts of Saturday January 6th and 20th, 2018.)
---
Saturday December 9th - Mozart's The Magic Flute live from the Metropolitan Opera
The Metropolitan Opera New York presents Mozart's Magic Flute. In tonight's English-language version of Mozart's enchanting masterpiece Evan Rogister conducts the Metropolitan Opera Orchestra and Chorus in Julie Taymor's spellbinding production. Nathan Gunn reprises his much-loved portrayal of the bird-catcher Papageno.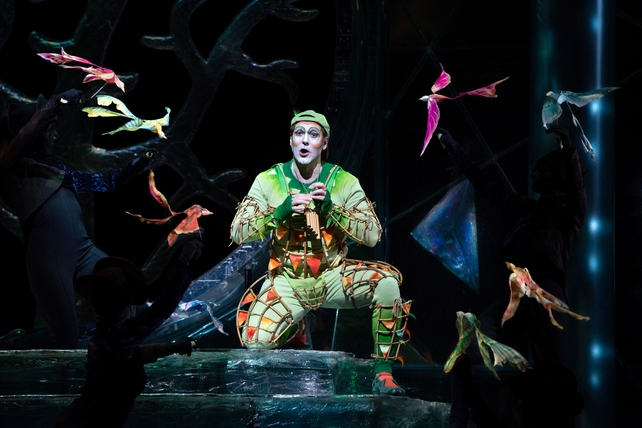 ---
Saturday December 16th - The Metropolitan Opera presents Bellini's Norma
The 2017-18 season opens with a new production of Bellini's masterpiece, Angela Meade starring as the Druid priestess and Jamie Barton as her archrival, Adalgisa, a casting coup for bel canto fans. Tenor Joseph Calleja is Pollione, Norma's unfaithful lover, and Carlo Rizzi conducts. David McVicar's evocative production sets the action deep in a Druid forest where nature and ancient ritual rule. (Angela Meade as Bellini's Norma Photo Marty Sohl, Metropolitan Opera)