Opera Night Saturday 22 June 2013
Opera Night - Verdi's Macbeth
It is not the last word in sophistication, it sometimes lurches back and forth between breathless, barrel-thumping choruses and highly nuanced and thoughtful character studies, but Macbeth is extraordinarily exciting and testament to the young Verdi's desire to really trying something new. This week's Opera Night has a performance from the Lyon Opera House from winter of last year and features the Lyon Opera Chorus & Orchestra under conductor Kazushi Ono. The soloists include Evez Abdulla, baritone, as Macbeth; Riccardo Zanellato, bass, as Banco (Banquo); and Dmytro Popov, tenor, as Macduff...
Verdi famously maintained he wanted a "she devil" in the role of Lady Macbeth-find out how rising Russian soprano Iano Tamar copes with this lady of pure evil.
Saturday 1st October - Mozart's Die Zauberflote
Bernard Clarke brings the wonderful story of Die Zauberflote - The Magic Flute from the Grand Theatre, Geneva. Joachim Backstrom sings Tamion, Mandy Fredrich is the coloratura Queen of the Night, Pretty Yende sings Pamina, Amelia Scicolone sings Papagena and Andreas Wolf is Papageno. The Grand Theatre Chorus, Zurich Boy's Chorus and The Orchestre de la Suisse Romande is conducted by Gergely Madaras. (Photo (c) Carole Parodi)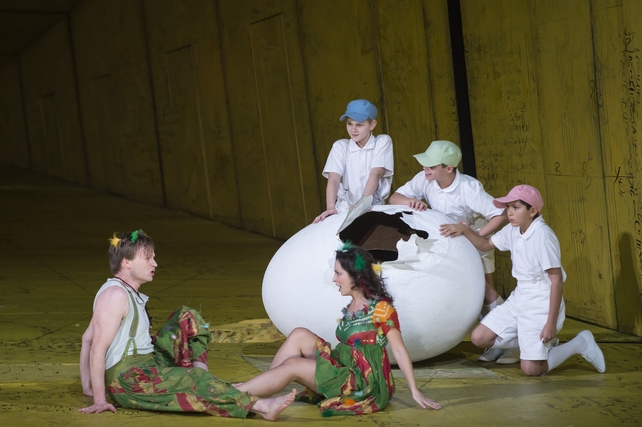 Saturday October 8th - Franco Faccio's Hamlet
Bernard Clarke brings us Franco Faccio's Hamlet opera in four acts after Shakespeare. This production comes from the Festspielhaus, Bregenz, Austria and was recorded during the 2016 Bregenz Festival. The production features tenor Pavel Cemoch, baritone Claudio Sgura, tenor Paul Schweinester, soprano Iulia Maria Dan, mezzo Dshamilja, bass Gianluca Buratto and the Vienna Symphony Orchestra and Prague Philharmonic Chorus is conducted by Paolo Carignani. (Pictured: David Lundqvist, Anders Wangdahl, Tobias Ahlsell, Paul Whelan, Thomas Oliemans)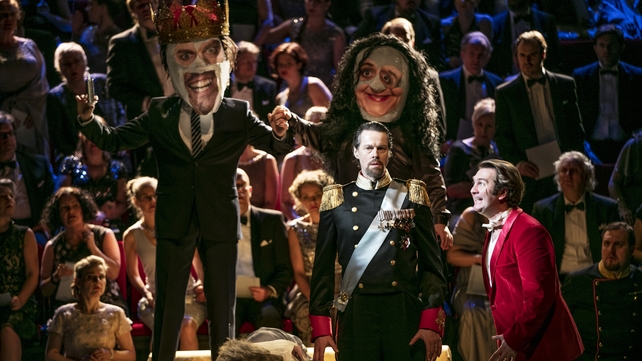 Saturday October 15th - Verdi's Otello
Bernard Clarke continues is celebration of Shakespeare 400 with Verdi's Otello based on the bard's play Othello. Tonight's concert comes from the Grosses Festspielhaus, Salzburg where this production was recorded as during the Salzburg Easter Festival 2016. A stellar cast including Dorothea Roschmann, Georg Zeppenfeld, Benjamin Bernheim, Carlos Alvarez, Jose Cura, Christa Mayer, Bror Magnus, Csaba Szegedi and Gordon Bintner. The Salzburg Festival and Theater Children's Chorus and the Dresden Staatskapelle is conducted by Christian Thielemann.