Opera Night Saturday 22 June 2013
Opera Night - Verdi's Macbeth
It is not the last word in sophistication, it sometimes lurches back and forth between breathless, barrel-thumping choruses and highly nuanced and thoughtful character studies, but Macbeth is extraordinarily exciting and testament to the young Verdi's desire to really trying something new. This week's Opera Night has a performance from the Lyon Opera House from winter of last year and features the Lyon Opera Chorus & Orchestra under conductor Kazushi Ono. The soloists include Evez Abdulla, baritone, as Macbeth; Riccardo Zanellato, bass, as Banco (Banquo); and Dmytro Popov, tenor, as Macduff...
Verdi famously maintained he wanted a "she devil" in the role of Lady Macbeth-find out how rising Russian soprano Iano Tamar copes with this lady of pure evil.
Saturday 19th August - Verdi's Don Carlo
We travel to the Vienna State Opera for a production of Verdi's Don Carlo. Ramon Vargas is in the title role with Placido Domino as Rodrigo. Myung-whun Chung conducts the Vienna State Opera Orchestra and Chorus. (Plácido Domingo and Krassimira Stoyanova in Don Carlos - Wiener Staatsoper Michael Pöhn)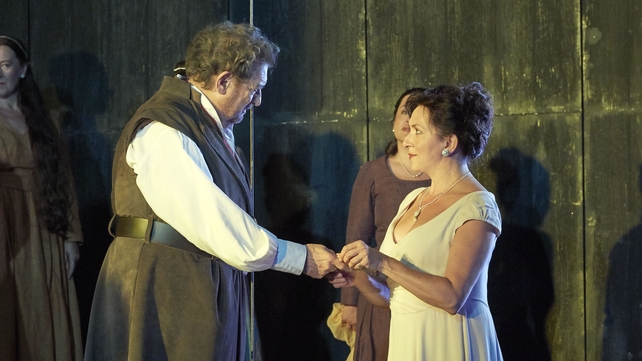 Saturday 26th August - Handel's Rodelinda
Tonight's performance comes from the Teatro Real in Madrid. Soprano Lucy Crowe (pictured, photo by Marco Borggreve) stars in the title role, Bejun Mehta is Bertarido, Jeremy Ovenden is Grimoaldo, Sonia Prina is Eduige, Lawrence Zazzo is Unulfo and Umberto Chiummo is Garibaldo. The Orchestra and Chorus of Teatro Real is conductor by Ivor Bolton.