Opera Night Saturday 18 May 2013
Saturday July 2nd - Puccini's Tosca
Jesus Lopez Cobos conducts the Vienna State Opera Orchestra and Chorus in a production of Puccini's Tosca from the Vienna State Opera. Bernard Clarke presents a star studded cast including Angela Gheorghiu, Jonas Kaufmann (pictured below) and Bryn Terfel.
Saturday July 9th - Benjamin Godard's Dante
Bernard Clarke presents Benjamin Godard's Dante Op.111 opera in 4 acts starring Veronique Gens as Beatrice Rachel Frenkel as Gemma and Edgaras Montvidas as Dante in a production recorded at the Prinzregententheater, Munich with the Bavarian Radio Chorus and Munich Radio Orchestra conducted by Ulf Schirmer.
Saturday 16th

July - Verdi's Un Ballo in Maschera
Tonight Bernard Clarke presents Verdi's Un Ballo in Maschera recorded at the War Memorial Opera House, San Francisco. Ramon Vargas is the King of Sweden, Thomas Hampson is Count Anckarstrom and the San Francisco Opera Chorus and Orchestra is conducted by Nicola Luisotti.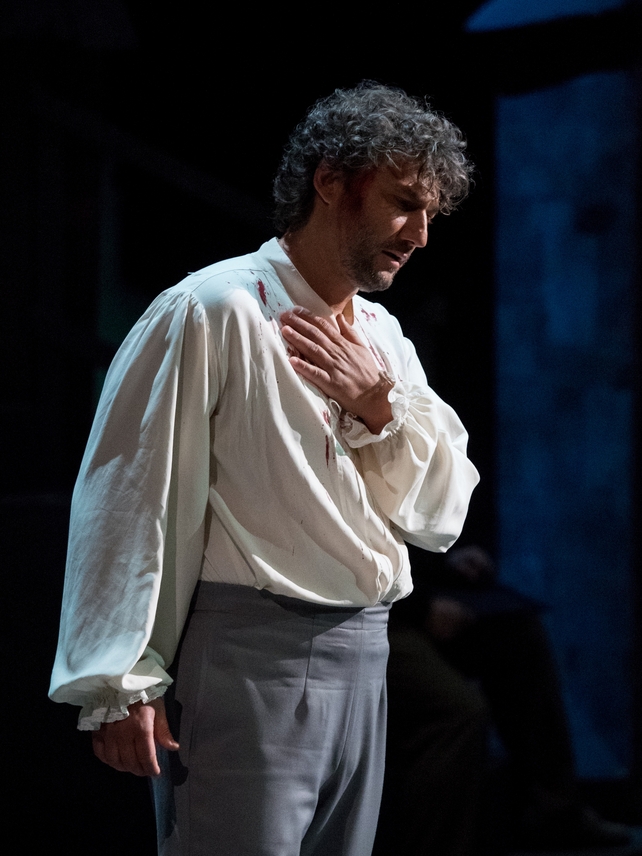 Opera Night Saturday 18 May 2013
Monteverdi's l'Orfeo
Starting this week Bernard Clarke will explore recordings by the Belgian conductor René Jacobs, renowned for his performances of Baroque and early Classical opera.
Tonight we'll hear his superlative recording of L'Orfeo, Monteverdi's telling of the Greek legend of Orpheus and Eurydice. First performed in 1607, Bernard examines the recent superlative recording by Jacobs with the Concerto Vocale, and Laurence Dale singing the title role.