Opera Night Saturday 4 May 2013
Opera Night - Dialogues des Carmélites
Poulenc's masterpiece makes a rare return to the repertory with a fine cast led by Patricia Racette, Felicity Palmer, and Isabel Leonard. Louis Langrée conducts this dramatic work.
Saturday 22nd July - The Vienna State Opera presents Verdi's Il Trovatore
Anna Netrebko (pictured) stars in Verdi's Il Trovatore from the Vienna State Opera alongside tenor Roberto Alagna, baritone Ludovic Tezier, mezzo Luciana D'Intino, bass Jongmin Park, soprano Simina Ivan and tenor Jinxu Xiahou. Marco Armiliato conducts the Vienna State Opera Chorus and Orchestra.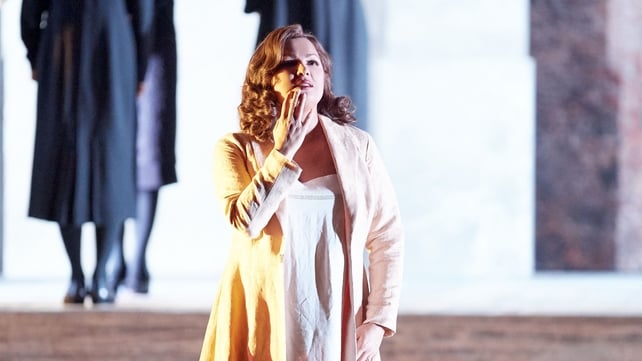 Saturday 29th July - Wagner's Die Walkure
The Swedish Royal Opera, Stockholm presents Wagner's Die Walkure. Soprano Nina Stemme is Brunnhilde, Michael Weinius is Siegmund, Cornelia Beskow is Sieglinde, Lennart Forsen is Hunding, John Lundgren is Wotan, Katarina Dalayman is Fricka, Susanna Stern is Gerhilde, Angela Rotondo is Ortlinde, Marie-Louise Granstrom is Waltraute, Katarina Leoson is Schwertleite, Sara Olsson is Helmwige, Monika Mannerstrom Skog is Siegrune, Johanna Rudstrom is Rossweisse and Kristina Martling is Grimgerde in a production with the Swedish Royal Opera Chorus and Orchestra conducted by Marko Letonja. (Photo Credit Markus Gårder)