Movies and Musicals Saturday 22 February 2014
Saturday 1st Oct
Tales of dreams and dreaming in the films 'The BFG', City of Lost Children and Oklahoma this Sat afternoon. Great scores too from The Danish Girl, Magic in the Moonlight, Room, Road to Perdition, Snow White, Mame and Mack and Mable.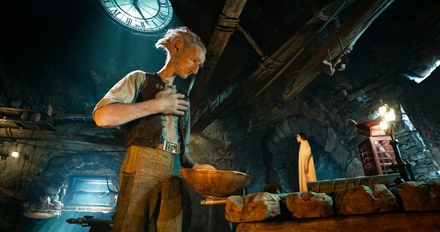 Movies and Musicals
Aedín revisits the work of American composer and lyricist Harry Warren, the first major American songwriter to write primarily for film.
Movie News Sat 22nd Feb
This week we chat about Terry Gilliam, Bond, Angry Birds and Being George Clooney...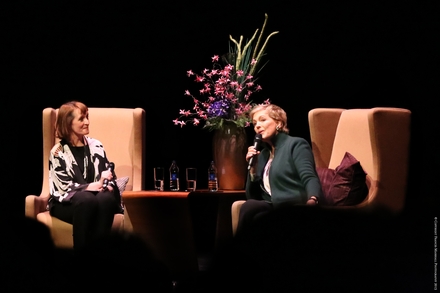 Aedín conducted a public interview with Dame Julie Andrews at the Bord Gais Energy Theatre as part of the Jameson Dublin International Film Festival (March 2015)
Photo credit: Frances Marshall
---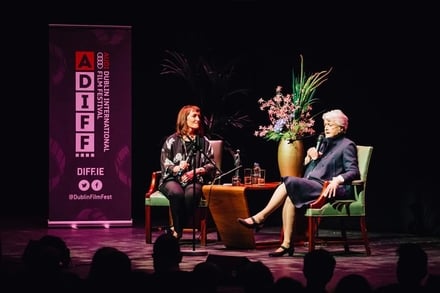 Aedín conducted a public interview with Angela Lansbury as part of the Audi Dublin International Film Festival at the Bord Gais Energy Theatre (Feb 21st 2016)
Photo credit Simon Lazewski Foto Farm