Movies and Musicals Saturday 9 November 2013
Saturday 3rd Dec
The Gershwin musical An American in Paris hit the big screen in 1951 and it wasn't until last year that a stage adaptation opened on Broadway. This production will transfer to London next year and this Saturday Aedín checks out this new Broadway cast recording. Stunning soundtracks too from Jane Eyre, The Remains of the Day, Cold Mountain, The Village, Cool Hand Luke, Laura and A Star is born.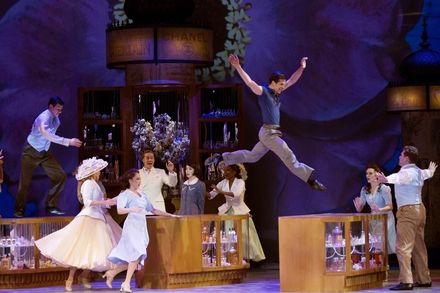 Movie News Saturday 9th Nov
Pirated movies, an awful franchise idea Ed Burns new cop series and Oscar buzz re nominations for Best Animated Film.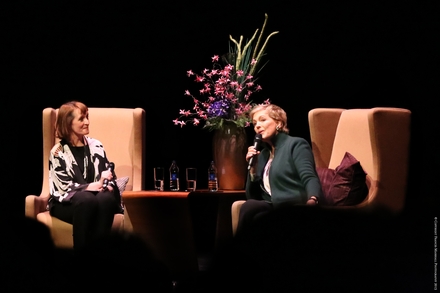 Aedín conducted a public interview with Dame Julie Andrews at the Bord Gais Energy Theatre as part of the Jameson Dublin International Film Festival (March 2015)
Photo credit: Frances Marshall
---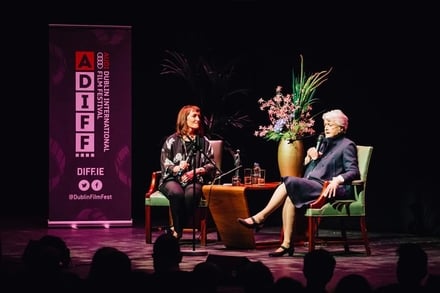 Aedín conducted a public interview with Angela Lansbury as part of the Audi Dublin International Film Festival at the Bord Gais Energy Theatre (Feb 21st 2016)
Photo credit Simon Lazewski Foto Farm