Movies and Musicals Saturday 3 August 2013
Movies and Musicals
Classics from the stage and screen for your Saturday afternoon including music from David Lean's classic Oliver Twist and the musical Oliver, and some movie lullabies.
MOVIE NEWS SAT 3rd AUGUST
This week..more movie stars signing up for TV roles, Disney and Wexford connect and Ben Stiller looks set for the awards season..
Saturday November 25th
Music from two Clint Eastwood films where the director also played a hand in composing the music; Mystic River and The Bridges of Madison County. Music too by the Canadian female composer Lesley Barber from Manchester by the Sea, plus the voices of Hugh Jackman in Oklahoma and Barbra Streisand in Funny Girl.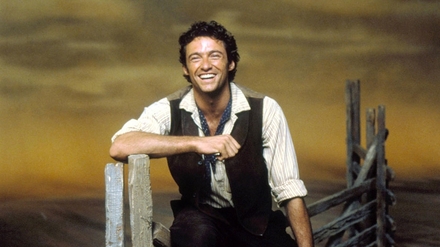 ---
Listen Again - Interview Archive
You can listen again here to Aedín's interviews with composer Michael Giacchino, Dame Julie Andrews, Dame Angela Lansbery and composer, writer and actor Lin-Manuel Miranda, responsible for the Broadway smash-hit musical Hamilton and the songs of Moana. (Photo c\o Simon Lazewski, Foto Farm)
Click here to visit the archive