Marty in the Morning Friday 27 June 2014
Marty in the Morning
Join the dawn chorus with Marty as he takes the chill out of your early mornings with music, news, weather and travel updates.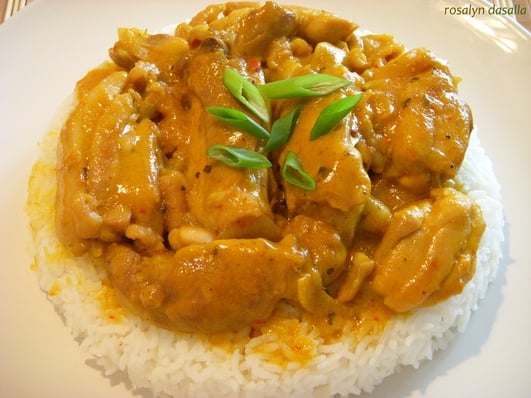 Neven's Recipes - Chicken Curry
Simple Chicken curry
1 large onion diced
2 gloves garlic crushed
2 tbsp mild curry powder
1tbsp plain Flour (can use gluten free)
1 small jar mango chutney (sharwoods brand)
1tbsp tomato puree
1 can chopped tomatoes
2 pints chicken stock
Method
Gently cook onion and garlic with a tbsp of rapeseed oil in a saucepan for 5 minutes or until soft, stir in curry powder, flour and tomato puree and cook on a low heat until paste like for 5 minutes.
Slowly whisk in the warm chicken stock , chopped tomatoes and then add the jar of mango chutney and season to taste. Cook for 15-20minutes. Add cooked chicken or beef and serve with steamed rice.
Tip:
Add a can of Thai gold coconut milk this makes it creamy and use Thai gold organic rice.
For vegetarians use vegetable stock and add fresh cooked vegetables such as green beans carrots, baby corn and broccoli.
Win an unforgettable trip to a performance of Puccini's 'Madame Butterfly' at the Arena di Verona,
Tune in to Marty the Morning all this week to be in with a chance, with Travel Department.
See here for full details.





Join Marty for the opera trip of a lifetime. During this magical holiday, explore the historic towns that hug the coast of Lake Garda and stroll through quaint streets and squares, all set in the tranquil surroundings of blue waters and towering mountains.
---



"Marty Recommends…More" out now!. on Universal Music Ireland.

The wonderful one-disc collection will features 23 classic titles all carefully chosen by Marty Whelan.
Now in its third instalment of "Marty Recommends"…The album follows the hugely successful 2015 release "Marty Recommends" achieving Gold Status and most recently the festive "Marty Recommends…Christmas" edition. The catalyst of which was devised from this daily show with RTÉ Lyric FM "Marty in The Morning". Click here for details and full track listing.
---

Food with Neven Maguire
You can find all of Neven's delicious recipes from the Marty in the Morning Friday programmes going back over the months, by clicking here.
---



An exclusive look behind the scenes with Marty in the Morning. Click here to watch now and stay tuned!
---



Marty Meets Van Morrison in Belfast fo r an exclusive interview. Listen back here to part 1.