Marty recommends

Tony Bennett could sing standards in his sleep. Luckily, his umpteenth run through the Great American Songbook — this one a PR coup with Lady Gaga — never lapses into the lazy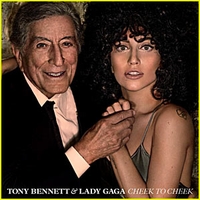 Both singers sound stoked by each other's presence.
Their tandem versions of war-horses by Cole Porter, Irving Berlin and Cy Coleman emphasize the swing in the songs. They keep the beat brisk and the arrangements sharp. There's rarely a hint of loungy contemplation or orchestral lushness in their interpretations. Instead, they emphasize energy.
That's especially nice to hear from Bennett. At 88, he's not just leaning on his authority. He's navigating the phrases with agility and pluck.