Marty Recommends 'The Album'
The album available in stores & digitally Now! iTunes: Googleplay:
34 titles in an elegant Two CD Disc.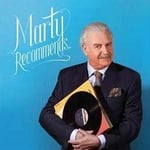 Universal Music Ireland is excited to announce a wonderful musical collaboration with household name and favourite Marty Whelan. The album entitled "Marty Recommends" was released on Friday March 6th 2015. It features a selection of Marty's old favourites and timeless classics, which he has carefully chosen. The catalyst for this album was the hugely popular segment of his daily RTE lyric FM show
"Marty In The Morning", called "Marty Recommends".

"Marty Recommends" combines the expertise from his
RTE Lyric FM repertoire flavoured with his own personal choices for the album, making it the perfect match. The album will be released as a Two disc CD offering, featuring 34 titles.
CD One features contemporary classics such as Van Morrison's Moondance, Imelda May's Kentish Town Waltz, Sammy Davis Jnr Mr Bojangles to Melody Gardot Baby I'm A Fool.
CD Two captures classical favourites such as Ennio Morricone Deborah's Theme (his all-time favourite musical piece), Alfie Boe Pure Imagination and special favourite Pavorotti's Nessun Dorma.
___________________________________________________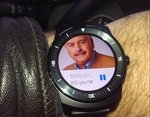 Any-time is a good time for Marty in the Morning.
Listen back to our archive at any time.
Where ever you might be!