Marty in the Morning Monday 17 June 2013
RTE lyricfm are delighted to showcase some of the recipients of the recent "Georgina Campbell Irish Breakfast Awards 2018" - In Association with Fáilte Ireland with a prize each day to celebrate their success, culminating with a special short break prize on Friday.



This week it's Hayfield Manor, Cork

Cork city's only 5 star hotel, Hayfield Manor has all the charm of a country house. Uniquely set within two acres of beautiful gardens, it is often described as a "Haven in the City". While conveniently located across from the UCC Campus and just 5 minutes from the City Centre, it is set in leafy gardens with private parking, away from the hustle and bustle of city life.




Hayfield Manor is home to two fine restaurants - Perrotts Garden Bistro is the hotel's popular casual dining venue & Hayfield Manor's signature restaurant, Orchids, features the finest in contemporary Irish cuisine
Hayfield Manor is also home to The Beautique Spa, one of the best spas in Cork City, with Elemis trained Spa therapists and luxurious Elemis products. With features including seven individual treatment rooms, indoor heated pool and outdoor Jacuzzi, it's a place to "Relax the body and mind, and revive the soul".

Friday's Big Prize: Dinner and a Luxurious Overnight Stay for Two at Hayfield Manor, Cork
(Highly Commended in the "Georgina Campbell Irish Breakfast Awards 2018" - In Association with Fáilte Ireland, in the 5 Star Hotel category.)
This terrific prize includes dinner in the hotel's signature Orchids Restaurant, known for its contemporary dining experience, a bottle of house wine to enjoy with your meal, a luxurious overnight stay - and, of course, a magnificent breakfast the next morning.
Marty Recommends - Hushabye - Hayley Westenra
Hushabye is the name of her beautiful new album which will contain a special selection of songs to calm and soothe listeners of all ages. Complimented by a carefully considered orchestration, with acoustic guitar, piano, flute and warm strings, to create an atmosphere of peace and tranquility, listeners can expect bedtime favourites such as Hushabye Mountain and Twinkle Twinkle, alongside timeless classics that reach beyond the realm of lullabies, like Dream A Little Dream Of Me and All Through The Night.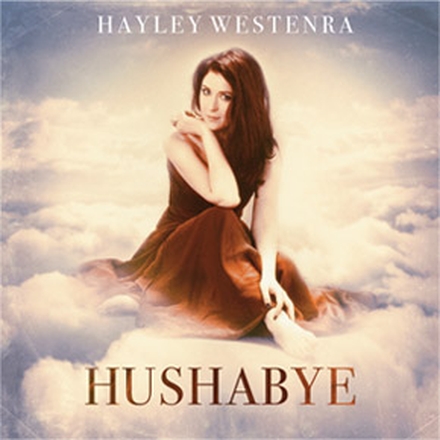 Track list
1. Pretty Little Horses 3:41
2. Hushabye Mountain 3:09
3. Dream A Little Dream 3:22
4. Mealor: Sleep On 2:29
5. Twinkle Twinkle 3:47
6. Go To Sleep 1:55
7. Brahms Lullaby 3:16
8. Goodnight My Angel 3:41
9. All Through The Night 4:02
10. Baby Mine 3:55
11. Hine E Hine 4:01
12. When At Night 4:04
13. Stay Awake 2:04
Keywords