Marty in the Morning Monday 17 June 2013
Marty Recommends - Hushabye - Hayley Westenra
Hushabye is the name of her beautiful new album which will contain a special selection of songs to calm and soothe listeners of all ages. Complimented by a carefully considered orchestration, with acoustic guitar, piano, flute and warm strings, to create an atmosphere of peace and tranquility, listeners can expect bedtime favourites such as Hushabye Mountain and Twinkle Twinkle, alongside timeless classics that reach beyond the realm of lullabies, like Dream A Little Dream Of Me and All Through The Night.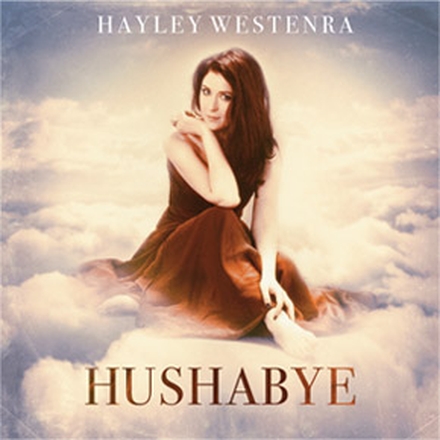 Track list
1. Pretty Little Horses 3:41
2. Hushabye Mountain 3:09
3. Dream A Little Dream 3:22
4. Mealor: Sleep On 2:29
5. Twinkle Twinkle 3:47
6. Go To Sleep 1:55
7. Brahms Lullaby 3:16
8. Goodnight My Angel 3:41
9. All Through The Night 4:02
10. Baby Mine 3:55
11. Hine E Hine 4:01
12. When At Night 4:04
13. Stay Awake 2:04
Keywords

Georgina Campbell's Ireland is delighted to announce a 12 month "Official Media Partnership"
with RTÉ lyric fm. The recently hosted "Georgina Campbell Irish Breakfast Awards 2017" – In Association with Fáilte Ireland was supported by RTÉ lyric fm. The new partnership with Georgina Campbell's Ireland was launched on the popular "Marty in the Morning" show with Marty Whelan on RTÉ lyric fm with a focus on the promotion of Irish hospitality, Irish food and Irish tourism this year.





Georgina Campbell is one of Ireland's leading food and hospitality writers and is current President of the Irish Food Writers' Guild. Her practical and down-to-earth approach has earned many fans for her cookery columns and cookbooks, and the same honesty has always applied to her comprehensive and critically acclaimed, independently assessed guides to Ireland's best places to eat, drink and stay.

Speaking about the new "Official Media Partnership" for 2017 Aodán Ó Dubhghaill, Head of RTÉ's Orchestras, lyricfm, Quartet & Choirs said: "We are delighted that RTÉ lyric fm is today announcing a media partnership with Georgina Campbell's Ireland independent hospitality guides, and Ireland's longest-running food and hospitality awards. This partnership is a great fit between the two brands and we look forward to working with Georgina and her team."

Click here for full press release.
---
What our listeners think. 'You make us what we are',.. click here!



---

Food with Neven Maguire
You can find all of Neven's delicious recipes from the Marty in the Morning Friday programmes going back over the months, by clicking here.
---
"Marty Recommends…More" out now!. on Universal Music Ireland.





The wonderful one-disc collection will features 23 classic titles all carefully chosen by Marty Whelan.
Now in its third instalment of "Marty Recommends"…The album follows the hugely successful 2015 release "Marty Recommends" achieving Gold Status and most recently the festive "Marty Recommends…Christmas" edition. The catalyst of which was devised from this daily show with RTÉ Lyric FM "Marty in The Morning". Click here for details and full track listing.
---



An exclusive look behind the scenes with Marty in the Morning. Click here to watch now and stay tuned!
---



Marty Meets Van Morrison in Belfast fo r an exclusive interview. Listen back here to part 1.