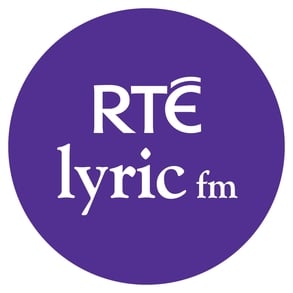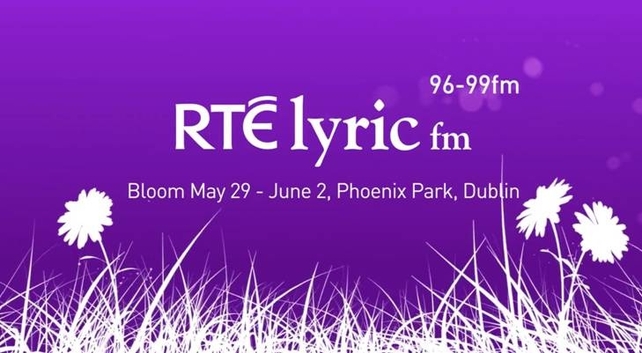 RTÉ lyric fm presents a musical sanctuary at this year's Bloom Garden Festival over the June bank holiday weekend. Come along and join us at our bandstand, outside of the garden competition area, where you can take time out, relax and listen to some beautiful live music. We'll be there each day from 11am to 4pm. We'll have lyric goodies to give away too and our presenters will be in town, so pop by our bandstand, and you never know who you might meet.
Click here for all our Bloom podcasts
Thursday May 29th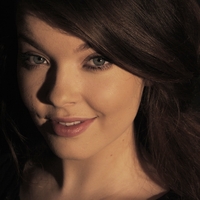 RTÉ lyric fm in association with Lyric Opera Productions presents 'Opera Arias in the Sun'. Two of Ireland's up and coming opera stars, Rory Musgrave and Sarah Shine, will be taking to the lyric fm stage, accompanied by Killian Farrell on piano. This is a wonderful opportunity to enjoy the newest Irish operatic talent as they embark on their professional careers, performing beautiful music from the world of classical, opera and musical theatre. Take some time out to relax and enjoy 'Opera Arias in the Sun' – with recitals at 11.00am, 12.30pm and 2.00pm.
At 3.30pm we have a special treat in store as Oisín Morrison, a young and very talented Harpist from Dublin, and winner of several awards, will be coming along to perform for us.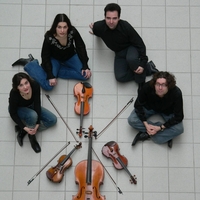 Friday May 30th
RTÉ lyric fm is delighted to present the RTÉ Contempo Quartet with a selection of music for all the family. Come and relax to wonderful chamber music as the new Resident RTÉ string quartet play music from across the centuries to help you enjoy the ambiance of the gardens. Recitals at 12.30pm, 2.00pm and 3.30pm.
Prior to the RTÉ Contempo Quartet taking the stage, the SeaSharps, a barbershop chorus from Portmarnock, will perform at 11am. The SeaSharps are dedicated to entertaining and singing harmonies in the traditional barbershop style, under the musical direction of Denis O'Hora. They are members of the Irish Association of Barbershop Singers (IABS).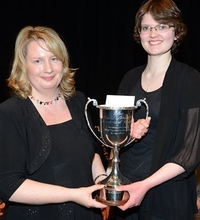 Saturday May 31st
RTÉ lyric fm in association with Lyric Opera Productions presents 'Summer Breeze', a programme of swing, jazz and summer classics with Jeremy Crothers and his band. Jeremy is a 23 year old singer from Dublin who is making waves as a smooth singer with incredible style. Enjoy his classic renditions and new interpretations of jazz, blues and swing favourites from Frank Sinatra, Jamie Cullum, Gregory Porter and many more at 11.00am, 12.30pm and 2.00pm.
At 3.30pm we are very excited to present Fiona Gryson, the winner of this year's RTÉ lyric fm Instrumental bursary at the Sligo Feis Ceoil. Harpist Fiona (pictured with producer Gail Henry above) is from Co. Meath and is a 3rd year BMus student at DIT.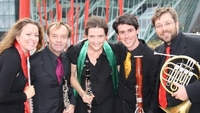 Sunday June 1st
RTÉ lyric fm is delighted to present Cassiopeia Winds, an Irish chamber wind ensemble whose performances are marked by vivacity, panache and a dedication to the exploration of fine sound-worlds. Immerse yourself in a profusion of floral fragrances from the gardens and beautiful music from this passionate and innovative quintet.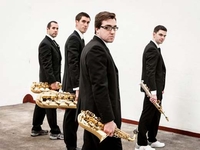 Monday June 2nd
RTÉ lyric fm is delighted to present the Chatham Saxophone Quartet – don't miss their eclectic mix of contemporary, classical and jazz genres. Relax on a deck chair or picnic on the lawn while this unique ensemble pushes the boundaries of brass...