Sebastian Adams | RTÉ lyric fm's Composer in Residence
Born in Amsterdam in 1991, Sebastian is a viola player, an organiser of concerts and new music groups, and utterly obsessed with music. The Head of RTÉ lyric fm, Aodán Ó Dubhghaill, welcomed his appointment: RTÉ lyric fm's Composer in Residence is a radio based initiative with the aim of helping to champion the future of new music in Ireland by connecting emerging composers with musicians and audience. We help composers form collaborative relationships, as well as creating events that support the connection to as broad an audience as possible through radio. Sebastian Adams is very much in the vanguard of young composers in Ireland. He wants to communicate to his audience, is enthralled equally by the possibilities offered by writing for an eighty piece orchestra as by the role of technology in music making today.

Sebastian is the founder of Kirkos, a committee member of Fishamble Sinfonia and directed the Irish Composers Collective for two years. He is in the process of developing a computer program that composes notated music in real-time, creating unpredictable scores - within chosen parameters - for sight-reading in concert. He studied in Vienna with Karlheinz Essl and with Kevin O'Connell and Jonathan Nangle in Dublin, graduating RIAM with the highest marks ever awarded in both composition and music technology.
---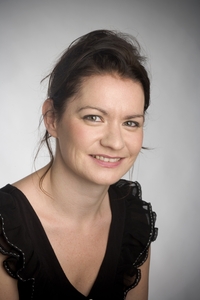 Linda Buckley | Composer in Residence 2011/12
As RTÉ lyric fm's second Composer-in-Residence in association with the RTÉ National Symphony Orchestra, the Head of the Station, Aodán Ó Dubhghaill, described Linda's appointment as "...an exciting initiative in the creation of new music for lyric. Linda wrote four new works of music for broadcast on lyric including a piece for the RTÉ National Symphony Orchestra, a new Christmas carol and her own interpretation of the station's jingle. Linda also mentored two young composers in the creation of works for the RTÉ Concert Orchestra, a project co-funded by the Irish Music Rights Organisation (IMRO). Her time with the station concluded with a large-scale new work Beloved on this Earth based on the poetry of acclaimed American writer Raymond Carver. It was premiered on Culture Night by the RTÉ National Symphony Orchestra and RTÉ Philharmonic Choir at the National Concert Hall, Dublin.
---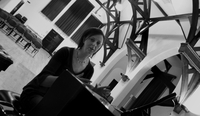 Elaine Agnew | Composer in Residence 2008/09
Elaine was appointed as the first RTÉ lyric fm Composer-in-Residence in association with the RTÉ National Symphony Orchestra in May 2008. Her first commission Hiccup for early instruments was broadcast throughout the EBU and premiered during the Dublin Handel Festival. Her second commission Curoo Curoo, a Christmas carol commissioned for lyric's annual Choirs for Christmas competition, was performed and recorded by many choirs thoughout the country. Her final work Make A Wish for the RTÉ National Symphony Orchestra celebrates RTÉ lyric fm's 10th birthday. Elaine is also devising and directing education projects and one-off creative Sounding Out sessions with lyric listeners as part of her residency.