Classical Kids Sunday 9 June 2013
Classical Kids Christmas Eve Requests
Santa Claus is coming to town and so is Classical Kids for a very special live Christmas Eve Request Programme! Join us on December 24th for lots of jolly Christmas music and carols, including the story of The Snowman and The Night Before Christmas.
We would also love to hear from boys and girls around Ireland, especially anyone waiting on Santa! Just record or video your own special greeting or request, and email it to classicalkids@rte.ie. Then join Ian McGlynn live on Christmas Eve for the first ever Classical Kids Request Programme!
Tips for recording your greeting:
Before you record, decide what you're going to say! Are you going to wish someone special a 'Happy Christmas'? Maybe you could sing part of your favourite carol, or send a message to Santa reminding him where to leave your presents! Or maybe just let us know what you look forward to most at Christmas.

Make sure to start by saying your name, and where you're you calling from.

Don't worry if you make a small mistake, just keep recording and then send us your message. We'll listen to them and tidy them up a little, before we broadcast them.

Send your audio or video clips to classicalkids@rte.ie and feel free to email us some extra information not included in the message. If your file is too large, then use a filesharing website such as Wetransfer using the same email address.

We must receive your messages before Thursday December 22nd at 5pm.
And if you don't want to record a message, you can write to us via email at any time, or text on the day to 51554. And remember to join us live from 11.30 until 13.00 this Christmas Eve!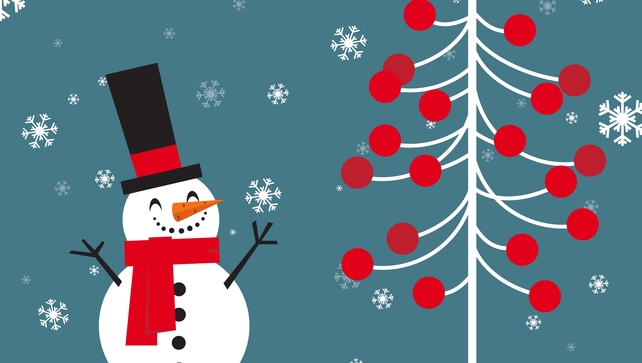 Classical Kids
We're feeling very regal with music written for royalty by Scarlatti this morning, and we'll get a visit from some bears, including Winnie the Pooh!
Saturday December 3rd, 7am
Music fans got so excited watching Franz Liszt play piano, they would keep his rubbish as souvenirs and even faint at performances. This obsession was called 'Lisztomania', and on Sunday we'll hear some of the exciting music that Liszt wrote for the piano including his Hungarian Rhapsodies and La Campanella. We'll also hear choral music by the composer Eric Whitacre, who records singers all over the world to perform in his virtual choir!
Sunday December 4th, 10am
We'll celebrate the arrival of Winter this morning with chilling music by Vivaldi and ballet music by Glazunov written for Winter, Hail and Snow. We'll also hear about some of Paddington Bear's adventures during his travels around the world, and music from his very own movie!