Aedín Gormley's Sunday Matinée Sunday 20 October 2013
Aedín Gormley's Sunday Matinée
One of the iconic works in the canon of classical music features this week, Beethoven's Piano Concerto No. 5 in E flat, op. 73 ('Emperor') is performed by Igor Levit.
Sunday January 28th
The piano is centre stage with acclaimed Iranian pianist, Ramin Bahrami, who is considered one of the most interesting interpreters of the music of Johann Sebastian Bach.Our Sunday Concert features the Swedish Radio Symphony Orchestra conducted by Daniel Harding (pictured), and we will hear Haydn's Symphony No 49 in F minor – La Passione and The Symphony No 9 in E flat by Dmitri Shostakovich.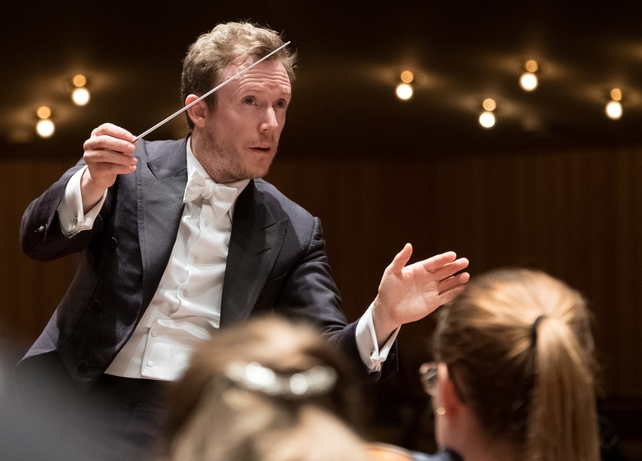 ---
Sunday February 4th
Today's concert features Max Bruch's violin concerto No 1 in G minor with soloist Nikolaj Znaider and the Orchestra della Svizzera Italiana conducted by Vladimir Ashkenazy as well as the Peer Gynt Suite No 1 by Edvard Grieg, a concert recorded in Lugano in Switzerland. Aedín also features a selection of recordings by mezzo soprano Magdalena Kožená, who will perform in the NCH in Dublin this week.