On Saturday, September 8th, open water swimmers will plunge into the depths of Glendalough for the very first time...
It's part of the Open Water Swimmer Challenge (www.openwaterswimmer.ie), sponsored by Bewley's. The combination of stunning scenery and chilly water temperatures will ensure that this is one outdoor challenge not to be missed.
Speaking ahead of the swim in Glendalough, John Fitzgerald of Open Water Swimmer Ireland said, "We are delighted to have Bewley's on board as sponsors of our Open Water Swims this year. To date over 150 swimmers have taken part in Open Water Swimmer Ireland events in Lough Key, Lough Ennell and Gougane Barra".
"Glendalough will be our final swim of the summer and particularly special as it will be the first time that anyone will have had the opportunity to swim in the lake" Fitzgerald added.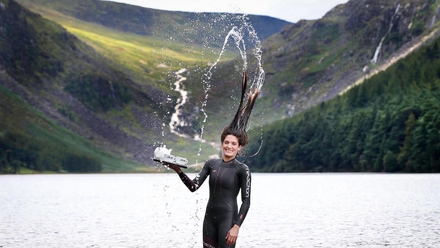 "We expect 100 swimmers to compete in Glendalough in one of our two events, the 750m or 1,500m swims. The lake is surprisingly cold at this time of the year, averaging just 17 degrees, so we are delighted to be able to offer all our hardy competitors a warm cup of Belwey's tea as they emerge from the murky depths!"
Commenting on their sponsorship Mark Saunders, Bewley's General Manager for Retail and At-Home said, "Bewley's are delighted to sponsor Open Water Swimmer, providing over 900 cups of tea to revive swimmers after their races. Having competed in sea swims myself, I know how much you appreciate a warm cup of tea at the end of a race".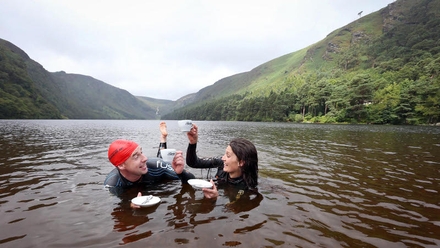 For those interested in registering for Open Water Swimmer's event in Glendalough log on to www.openwaterswimmer.ie. The closing date for online entries is midnight on the 6th September 2012.