Despite the weather, the freedom to roam where they like and value for money continues to attract Irish people to caravan and camping holidays in Ireland.
In a survey of their Facebook fans, who have been on both Irish camping and international holidays, the Irish Caravan & Camping Council (ICC) found that people who go on camping holidays in Ireland see the freedom to roam where they like, not being stuck in one place and value for money as the top two most beneficial aspects of Irish camping and caravanning holidays when compared to foreign trips.
Other key reasons to choose camping holidays were "the dog can enjoy the holiday too," "best family time together" and "the kids will talk about it for years to come," as well as the stunning Irish scenery.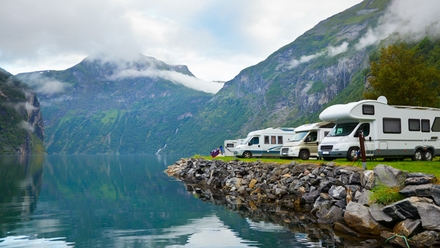 Some campers also find it easier to stay in Ireland as they don't have to worry about passports, the language barrier and worrying about vaccinations against foreign bugs and insects.
"This poll highlights the attractiveness of our camping and caravanning holidays for both individuals and families. Apart from the friendliness and opportunities to see the Irish countryside at its best, our members offer quality facilities and value for money", said ICC Chairperson Niamh D'Arcy.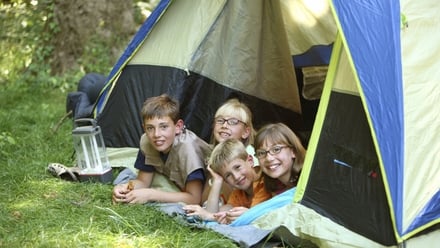 Figures published earlier this year show that just over 80% of those who holidayed in Ireland at caravan and camping parks in 2011 were from Ireland. This compares with 56% in 2010.
The Irish Caravan and Camping Council is a National Trade association, which is composed of approximately 100 Failte Ireland registered and classified caravan and camping park operators, many of whose sites are open year-round. www.campingireland.ie