Topaz, Ireland's largest fuel and convenience retailer, has launched a new free app for customers to locate their nearest station, with a built-in route finder and mileage check feature.
With over 300 sites nationwide, the technology within the app will be able to use your current location via GPS to locate the nearest service station to refuel when low. The map will also show the quickest route to the station.
In addition, the App has a mileage check facility which allows motorists to calculate how much further they will be able to travel using Topaz fuels.*
"Most of us have been there at some stage. You're running low on fuel, traffic is backed up, the kids are going crazy and you've no idea where the nearest forecourt is" said Paul Candon, Marketing and Corporate Services Director at Topaz.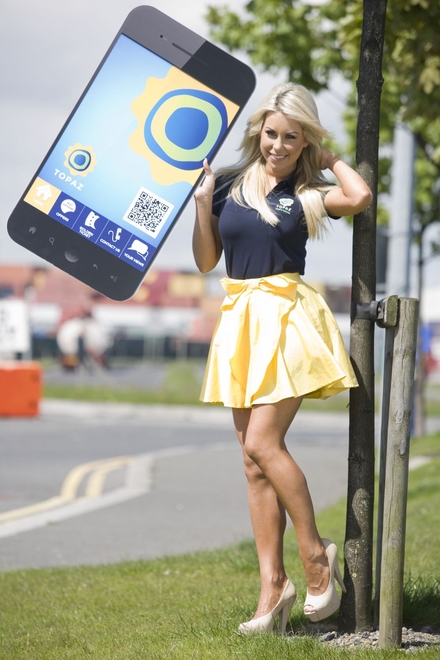 Model Tiffany Stanley helps launch the brand new free app
"This new Topaz App is all about using modern technology to make life a little easier for our customers. Whether you are running low on fuel, you are a Topaz Fuel Card user or you simply want a cup of our Fairtrade coffee, this App is for you" he added.
"We have been listening to feedback from our customers and they put 'site locator' at the top of their wish list. But we wanted to go beyond that and develop an App which offers a host of services. Topaz is the only forecourt retailer to have installed new customer facing 2D scanners and the Company is excited about the potential they have for all types of transactions. We hope all our customers will download this App and use it regularly to enhance their driving experience" Candon concluded.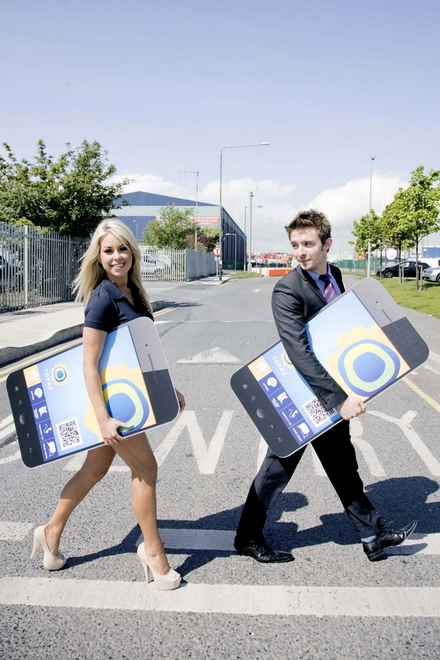 Stanley and Topaz PR executive MJ Tierney
To celebrate the launch of the app, customers who download will be entered into a 'Golden Ticket' competition to win a year's free fuel!