Not sure how to spend your Halloween break? Discover Ireland have rounded up a selection of what the country has to offer.
There is a lot on offer including festivals, family days out and other events sure to make it a Halloween to remember.
Mayo
Get the little ones into the spirit of Halloween with a visit to Mayo to take in the Samhain Abhainn Halloween Festival, (October 28th – 31st). There's frighteningly good family fun on offer the Westport House Halloween Fest, (October 26th – November 3rd), in Westport, Co. Mayo. For more information visit www.westporthouse.ie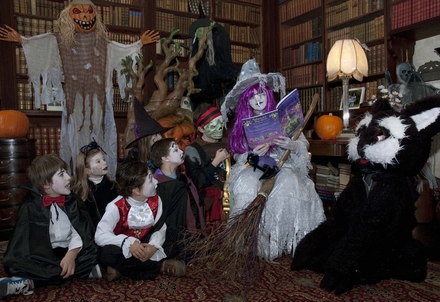 Meath
Celebrate Halloween in mystical Meath! You can start by taking the kids back to the Spirits of Meath Halloween Festival, (October 18th – November 3rd), with lots of spooky goings on, including the annual torch lit procession! For more information click into www.meath.ie
The ghosts, ghouls and spirits of Halloween will once again return to Tattersalls Country House in Ratoath, Co. Meath for the Tattersalls Drive-In Movies & Horror Happenings (October 24th – November 2nd). Visit www.tattersalls.ie/movies for a full schedule.
Galway
Galway will get gruesome at this time of year with the return of the Galway Aboo Halloween Festival, (October 26th – 28th), in the city's atmospheric Latin Quarter. The medieval streets will host one of the country's biggest Halloween Festivals with free, fun events. Check out www.thelatinquarter.ie for more details.
Westmeath
Belvedere House in Mullingar, Co. Westmeath plays host to a Scarecrow Festival from October 26th – November 1st and a Trick or Treat Trail & Yeti Attack on October 27th and 28th which is sure to be a hit with the kids. Visit www.belvedere-house.ie for all the details.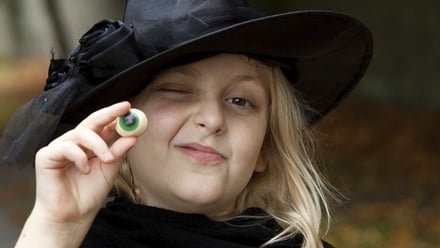 Cavan
Get the kids dressed up, or down, for Ireland's largest fancy dress party, part of The Virginia Pumpkin Festival in Co. Cavan, (October 25th – 30th). Party in the Pumpkin Marquee and take a tour of the Haunted Forest Walk in a town filled with street carnival and lighted pumpkins. For more information go to www.virginia.ie
Monaghan
Make for Monaghan town for the Halloween Bats Festival, (October 31st), with live music, fancy dress, street festivals and story-telling. Don't miss the chance to lurch through town as part in Monaghan's Zombie Walk, with prizes for the best kids' costumes! Go to www.monaghantourism.com for all the information you'll need.
Dublin
Enjoy a weekend of chills and thrills at the 2nd Bram Stoker Festival, (October 26th – 28th), when vampires and ghoulish characters take over the streets of the capital. Check out www.bramstokerfestival.com
There are creepy critters and crazy creatures at Dublin Zoo any time of year but at Halloween things get even more exciting with Spooktacular Boo, (October 27th and 31st), or the Halloween Camp, (October 30th - 31st). Visit www.dublinzoo.ie for all the details.
Run for your lives at the Children's 1k Fun Run as part of the World Vampire Championship Cloak Race, (October 31st), part of the Bram Stoker Dracula Halloween Horror Festival in Clontarf, Co. Dublin.
If you are feeling brave take a ghoulish trip with Hidden Dublin Walks to the infamous Hellfire Club, (nightly from October 22nd – 31st) the eerily remote 18th century haunt of blackguards, high in the Dublin Mountains. More information can be found at www.hiddendublinwalks.com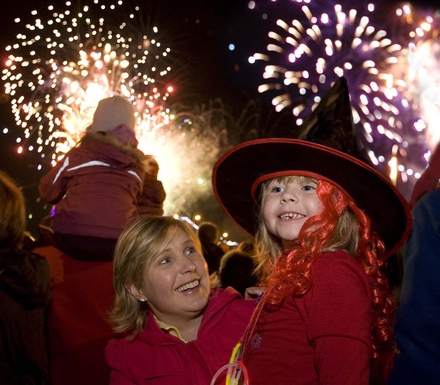 Donegal
Donegal is also going Dracula mad with the inaugural 'Dracufest' in Ballyshannon, (October 25th – 27th). This festival will have special screenings of Dracula and Frankenstein, and an attempt to break the current world record for the number of vampires in one location. Go to www.ballyshannon.ie for more information
Carlow
Travel to Rathwood in Co. Carlow where a Halloween Train (booking live from September 16th) will take children on a magical journey back to a time when goblins and fairies roamed freely in Rathwood Forest. Visit www.rathwood.com
Kildare
For the fright of your life head to Lullymore Heritage and Discovery Park, near Rathdangan, Co. Kildare, for Halloween Happenings Week, (October 26th – November 1st). You can go trick or treating around the park, see the haunted house, and take a spooky train trip in the Funky Forest! More details can be found at www.lullymoreheritagepark.com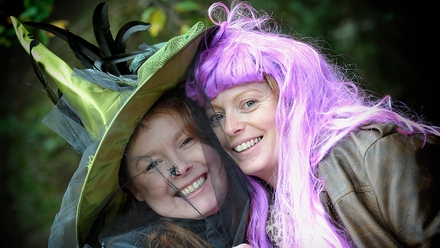 Clare
A monstrously good time will be had by all at Bunratty Castle and Folk Park in Co. Clare, (October 28th), where gut wrenching events include a chance to come face to face with a tarantula spider! More details at www.clare.ie
Wicklow
Not for the fainthearted, Wicklow's Historic Gaol knows how to put on a scary show and this Halloween is no exception. For a bit of old fashioned ghost busting, book yourself in for one of its paranormal investigation nights. There is a special Halloween Night tour with character actors to get you in the spooky mood. Check out www.wicklowshistoricgaol.com for more information.
Cork
You can also learn about the paranormal in Cork at the World Ghost Convention, (October 25th), which takes place in the 19th century Cork City Gaol. There will be paranormal investigators, psychic mediums, and a white witch attending! For more information visit www.worldghostconvention.com