Sick of the wet weather? Discover Ireland have some great ideas how you can still have a summer of fun - without the sun!
Let's face it we are living in a country where sunshine can turn to rain in a matter of minutes – just look outside the window! However, at the first sight of storm clouds don't hide under the duvet – get out and explore the 'great indoors'. Ireland has a host of activities that can be enjoyed no matter what the weather.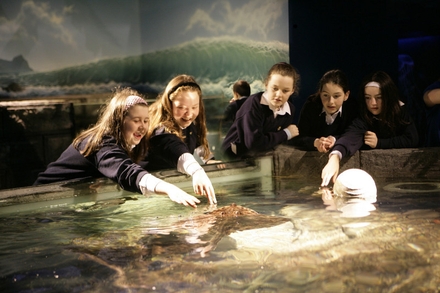 Amble into an Aquarium
They are full of water - but you won't get wet! Ireland has some great aquariums offering rainy-day diversions in the company of Nemo and friends. Dingle Oceanworld Aquarium hosts Ireland's biggest shark collection and has a new polar bear exhibition; SeaWorld in Lahinch has a swimming pool alongside its ray pools and octopus tank; the National Aquarium in Galway has a "splash tank" recreating waves splashing against the shore and the National Sea Life Centre in Bray, Co Wicklow offers close encounters of the fishy kind!
Get spooked for a day!
Have you ever wondered what living in a dungeon was like? Cork City Gaol Heritage Centre gives a fascinating insight into day-to-day prison life in the 19th century. Wandering through the Gaol, you can almost hear the shuffling feet of inmates from pre-famine times to the foundation of the State. The cells are furnished with amazingly life-like wax figures and original graffiti on cell walls tell the innermost feelings of some inmates. Another interesting old prison to visit is Wicklow Gaol, which offers a great interactive experience where you will meet Mary Morris, the 19th Century Gaol Matron. Others not to miss include Kilmainham Gaol in Dublin and the Tarbert Bridewell in Co. Kerry.
Splash out and get wet indoors!
If the weather doesn't allow for getting wet outdoors try the indoor option at one of Ireland's excellent aqua parks. The kids will love a day of indoor aqua adventure getting their adrenalin pumping with thrilling water slides. Try Splashworld in Tramore, Co. Waterford, Kilkee Waterworld in Co. Clare, the National Aquatic Centre in Blanchardstown, Dublin (which boasts The Aqua Zone, one of the most technically innovative water parks in Europe) or the Aqua Dome in Tralee, Co. Kerry.
Go to the dogs!
Huddle under the stands away from the rain and place your bets at the dog track! Ireland boasts several top class greyhound stadiums with excellent facilities and most offer family tickets. There are lots of options including Shelbourne Park and Harold's Cross Greyhound Stadium in Dublin; Lifford Greyhound Racing in Co Donegal; Curraheen Park Greyhound Stadium in Cork City; The Kingdom Greyhound Stadium, Tralee, Co. Kerry; Limerick Greyhound Racing Stadium; Galway Greyhound Racing Stadium and Mullingar Greyhound Stadium, Co. Westmeath.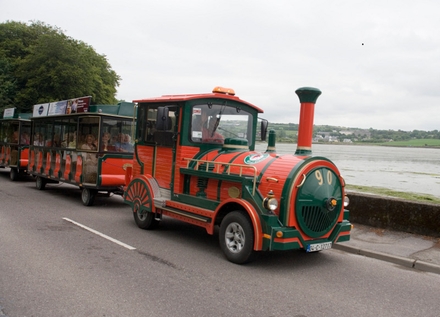 Get Steamed up!
The West Clare Railway in Moyasta, Co Clare, has been restored to provide a fun day out for families. Two "1892 style" carriages bring passengers on a four mile round trip. You can also tour the newly refurbished Railway Station and see film footage from the 1950s when the train operated. The station house has exhibitions and a craft shop. Tea and coffee is served in the old dining car. What not go full steam ahead at the Waterford & Suir Valley Railway in Kilmeadan, Co. Waterford; the Cavan and Leitrim Railway in Dromod, Co. Leitrim; the West Cork Model Railway Village in Clonakilty, Co. Cork or the Donegal Railway Heritage Centre in Donegal Town.
Go Underground!
One sure-fire way to avoid rain is by venturing underground. In fact, rain may even enhance your cave experience. Dunmore Caves in Ballyfoyle, Co.Kilkenny has a series of chambers formed over millions of years and contains some of the finest calcite formations found in any Irish cave. Ailwee Caves in Burren, Co. Clare is a great family day out. After the tour of the caves wander the majestic Woodland Trails, or watch falcons and hawks at the Birds of Prey centre. Other must see show caves are Doolin Cave in Co. Clare, Crag Cave in Co. Kerry, Mitchelstown Cave in Co. Tipperary.
Pull the strings at the Puppet Theatre!
Anyone over a certain age will remember Judge, from Wanderly Wagon, and Bosco, two infamous puppet characters created by The Lambert Puppet Theatre in Monkstown, Dublin. If the weather is looking dodgy why not plan a family day taking in one of Lamberts stunning puppet shows? You can catch The 3 Little Pigs and the 3 Billy Goats on June 9th, 16th , 23rd and 30th or Little Red Riding Hood on July 7th, 14th, 21st and 28th. You can also create the characters yourself and book in for one of Lamberts Puppet Making & Puppet Demonstration Workshops.
Whilst in the area why not pop into the The National Maritime Museum in Dún Laoghaire which has just been officially reopened after six years of renovation works.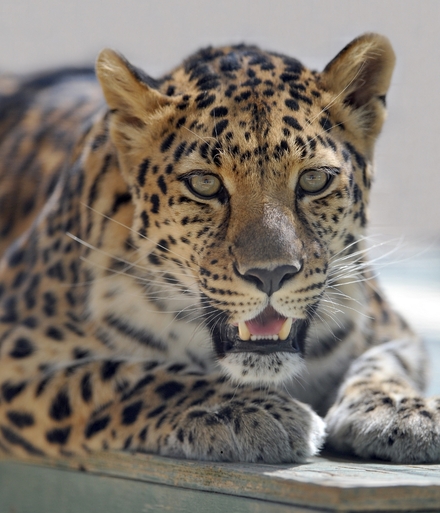 Have some fun on Dublin's Doorstep!
A day out to Funtasia in Bettystown, Co. Meath is guaranteed to keep the whole family entertained. You can stay dry and enjoy the indoor fairground rides, have a game of pool, or explore the 3D motion theatre - with not a drop of rain in sight! You can also take in Tayto Park nearby in Ashbourne. Meet Mr Tayto himself, do a tour of the Tayto Factory and visit the impressive Native American Village with its fantastic pow wow playground. New this summer is one of Ireland's longest and fastest zip wires (230 metres).
So if the sun doesn't shine, stay happy and dry and check out lots of great rain proof activities at www.discoverireland.ie