Deirdre Mullins tells you where you can browse for stocking fillers on cinnamon scented streets while sipping on a cup of warm mulled wine.
Germany is undoubtedly the home of the Christmas market, with 2,500 markets in its cities, towns and villages every year. But the Germans no longer have the monopoly on this festive tradition, with Christmas markets popping up in countries all over Europe, including Ireland. So there's no need to get on a plane in order to soak up the magical atmosphere of the Christmas Market: you can browse for stocking fillers on cinnamon scented streets while sipping on a cup of warm mulled wine in towns and villages around Ireland.
Westport
Westport will host its Christmas markets this year from December 10 to December 12, with organisers promising a carnival atmosphere throughout the town. The line-up includes the All Ireland Talent Gymnastics Show, street performances, live gigs, a busking competition, art exhibitions, carol singing, wine tasting, food demonstrations, face painting, children's Christmas workshops, live Nativity crib and light show parades. The Railway Hotel will host chef demonstrations and children's workshops. It will also be the venue where local artists can showcase their talents. All events and workshops are free and there is no need to pre-book. For more details, visit: www.westportmarket.ie.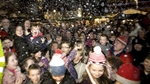 Galway
Eyre Square hosts the second Galway Continental Christmas Market from November 25 to December 18. Seventy wooden chalets will be filled with food, drinks and goods from all over Europe and countries further afield such as Russia, Peru, US and China. There will be a 'Santa's Grotto', so the children can give Santa that all important request. See: www.galwaychristmasmarket.ie for more information.

Another Christmas market takes place just a short distance away at the Galway Market which trades in Church Lane by St Nicholas Church. This atmospheric Christmas Market runs from December 14 to 24. See: www.galwaymarket.com.
Doonbeg, Co Clare
The Doonbeg Christmas Market will take place in the courtyard at Doonbeg Lodge Hotel on the weekends of December 10 and 17. Highlights include live Nativity, go-karts, puppet show and carol singers. Sixty stalls will sell crafts and gifts and the outdoor café is a good spot for lunch. Visit: www.doonbeglodge.com/christmas for more details.
Limerick
Limerick Christmas Market will take place every Thursday to Sunday from November 25 to December 24 in the conveniently weather-proof Milk Market at Cornmarket Row. Sixty stalls will be packed with artisan food, craft and gifts. There will be regular carol singers and some gigs. The Coronas play a concert on November 25 and Bell X1 play the Milk Market on December 2. For more details, visit: www.milkmarketlimerick.ie.

Limerick's Georgian Quarter has another Christmas Market from November 19 to 21. Carol singers, twinkling lights, stalls and Santa's Grotto will gather on Pery Square. See: www.limerickgeorgianmarket.com.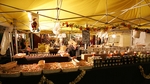 Kerry
Killarney's Christmas Market returns to Main Street over the first three weekends in December. For sale will be a wide selection of handmade craft and food products made locally. Handmade ceramics, stained glass, candles and jewellery are for sale and local cheese makers and bakers will sell their wares. The highlight of the festivities includes the Killarney Jaunting Sleigh Ride which costs €10 for two adults and two kids. Visit: www.christmasinkillarney.com.
Kinsale
The beautiful harbour town of Kinsale has plenty of Christmas celebrations planned this year. Local artisan food suppliers will sell their produce and as Kinsale is known for its culinary arts, it's perhaps one of the best places in the country to eat your way around the markets. Other highlights include guided winter walks, a Santa's grotto and a Christmas show. There will be a torchlight parade on Sunday December 20 at 6pm. The children are invited to come in fancy dress for some carol singing. They will walk then around the town followed by a mini disco at the White Lady. See: www.kinsalechristmas.com.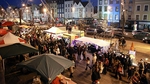 Cork City
The Grand Parade in Cork City will be turned into a Christmas Market every weekend from November 26 to December 22. You can do your Christmas shopping while local choirs and bands play some Christmas hits. Other festive activities in the city including a 'Rockin' Robin' themed illumination in Bishop Lucey Park and a secret Santa Village at the Beamish and Crawford site. More details at: www.cometocork.ie/Christmas.
Waterford
Waterford's Broad Street and John Roberts Square host the Christmas Markets from December 3 to 24. A traditional carousel will be on site for the kids to ride and the Santa Express train will bring all the good boys and girls to meet the elves and Santa. A free Carol Service in Christ Church Cathedral will take place on December 19. See www.christmasinwaterford.ie.
Carlow
The courtyard at Duckett's Grove Castel in Co Carlow will be home to a Christmas Craft and Food Fair on Sunday December 11. The fairs include displays of traditional crafts including butter-making, thatching, basket-making and a blacksmith. Local artisan food producers will be selling breads, cakes, jams, and chutneys. For the children there will be free entertainment including a kids' entertainment show, face painting and a treasure hunt. A full programme of events is available from: info@carlowtourism.com.
Dublin
The Dublin's Docklands Christmas market will open on December 3 and run until December 23 at George's Dock, IFSC. Brightly decorated wooden huts will be set along the waterside and will sell Irish, German and African crafts. Kids can enjoy the beautifully restored 'galloping horses' carousel and other fairground attractions. For more, visit: www.ddda.ie/enjoydocklands.

Or take a trip to Farmleigh House in the Phoenix Park which will open its doors to the public for the weekends throughout December. Each of the rooms will be decorated in traditional Edwardian Christmas style and there will be a selection of activities and entertainment for the family, including food markets, storytelling, flower-arranging and carolling. See: www.farmleigh.ie for more details.

For more information on festivals around Ireland visit: www.discoverireland.ie/festive.
Deirdre Mullins
RTÉ is not responsible for the content of external websites.