The summer is officially over - did it ever start? But Ed Leahy still thinks there are good times ahead.
The summer is officially over – did it ever start? Well, maybe an Indian summer will kick in to help us through the last few weeks of bright evenings. Whatever the weather, there is still lots going on throughout the country, so here's a look at some of what's on offer.
September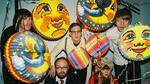 Dublin Festival Season (throughout September)
September is officially Dublin Festival month, with a jam-packed schedule in progress. Dublin Contemporary 2011 has turned the city into a gallery for large scale art installations in landmark buildings, established museums and offbeat spaces. Absolut Fringe runs for two weeks, bringing new talent, eccentric ideas and an eclectic mix of performances throughout 40 venues around Dublin. Dublin Culture Night on September 23 sees galleries, museums and cathedrals open their doors for free, while the Ulster Bank Dublin Theatre Festival (September 29 to October 16) is hosting an amazing array of incredible Irish and international theatre, readings, rehearsals and panel discussions. www.dublinfestivalseason.com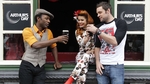 Arthur's Day (September 22)
Returning for its third year and now likely to become an annual event in September, Arthur's Day is an unashamed marketing event for a certain popular Irish stout, but with it comes an impressive range of concerts and intimate gigs all over the country, along with a couple of pints of the black stuff no doubt. This year's festival includes Stereophonics, Paloma Faith, Calvin Harris, Ed Sheeran, Aloe Blacc and the Scissor Sisters. www.guinness.ie
European Surfing Championships (September 23-October 2) The eyes of European surfing will be on Bundoran in Donegal as the "surfing capital of Ireland" hosts the highlight of the European Surfing calendar, Eurosurf. For 10 days, surfers from all over Europe will get a chance to showcase their skills in a celebration of Irish and international surfing. Bundoran is one of the most consistent and best quality surf destinations in Ireland, so Eurosurf promises to be a spectacular event. www.eurosurfbundoran.com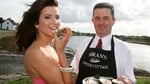 Galway Oyster Festival (September 23-25)
The native oyster is celebrated at the 57th Galway International Oyster & Seafood Festival, which is the most internationally recognised food festival in Ireland and the world's longest running International Oyster Festival. This year's event includes Galway's first ever Seafood Dine-around in a selection of Galway city's finest restaurants, the National Oyster Opening Championship, a festival parade through the streets of Galway, the Bollinger World Oyster Opening Championship and a black tie ball. There will be lots of family entertainment throughout the day with kids' fancy dress, live music, cooking demonstrations, the Irish Coffee Olympics and jive and jazz. www.galwayoysterfest.com
National Ploughing Championships (September 20-22)
The ploughing championships are one of Europe's biggest agricultural trade events and attract huge numbers every year, as over 300 competitors and 900 exhibitors showcase every aspect of rural life in Ireland. It's not just John Deeres and Massey Fergusons, with plenty of entertainment including a sheep shearing contest, live music, cookery exhibitions, a fashion show and a wide range of children's entertainment. And you might even find yourself on the telly as RTÉ cameras will be covering the event, which is taking place in the Kildare town of Athy. www.npa.ie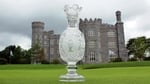 The Solheim Cup (September 23-25)
The Solheim Cup is one of the biggest sporting events taking place in Ireland this year as Europe and America go head to head in the Ladies' version of the Ryder Cup. The event is taking place at the magnificent Killeen Castle, which hosts this biennial team match-play competition where most of the world's best women's golfers will be on show. Europe will be looking to bounce back after losing last time out. www.solheimcup.com
October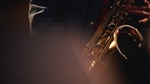 Guinness Cork Jazz Festival (October 28-31)
Thousands of jazz fans and musicians from around Ireland and the world flock to Cork for this long running and much loved festival. Over the years the festival has featured many jazz greats including Ella Fitzgerald, George Shearing, Sonny Rollins, BB King, Chick Corea and a host of other top jazz names. A superb spread of world-class stars perform in the city's major theatres as well as non-stop music, day and night in clubs, pubs and hotels citywide, plus master classes, workshops and many other fringe events. Over 90% of the music is free. www.guinnessjazzfestival.com
The Dingle Peninsula Food & Wine Festival (September 30-October 2)
The popular Dingle festival sees local food producers, chefs, restaurants and pubs serving up the finest regional produce. Cookery demonstrations in St James' church, a taste trail in over 50 outlets, workshops on beekeeping, cheesemaking, organic growing, chocolate, coffee and hen keeping as well as tasting menus, foraging walks and a huge food market. www.dinglefood.com
Killarney Adventure Race (October 8)
Bored of marathon running, triathlons and Iron Man events, then why not venture down to Kerry in October for the Killarney Adventure Race? The event is a multi-sport adventure race in which competitors run, hike, cycle and kayak along a 70km route set in the dramatic MacGillycuddy Reeks and the Killarney National Park. The route will encompass Killarney's mountains, lakes and waterfalls and some of Ireland's most breathtaking scenic routes. Expect to get dirty, muddy, cold and wet, but I'm sure the feeling of completion will make up for all the pain. www.killarneyadventurerace.ie

Wexford Festival Opera (October 21-November 5)
One of the world's most important Opera Festivals, promising a special experience of rarely programmed and neglected Opera in Wexford's stunning Opera House. Daytime concerts, recitals, lectures and a lively fringe festival, as well as the chance to dress up in style for the main performances. www.wexfordopera.com
Open House (October 6-9)
Dublin buildings of all types and periods open their doors to allow the capital's citizens to explore the architecture of the city, with special tours by professionals and enthusiasts. And it's all free. www.architecturefoundation.ie/openhouse
Ballinasloe Horse Fair & Festival (October 1-9)
One of Europe's oldest horse fairs held in the east Galway town of Ballinasloe. A nine-day festival including street entertainment, music, tug o'war, lunging competitions, a queen of the fair, and, of course, lots of horses. www.ballinasloeoctoberfair.com
Spirits of Meath Halloween Festival (October 21-31)
Samhain, the ancient festival marking the end of the old Celtic year, now known as Halloween, originated in Meath more than 2,000 years ago. Fun by day and frights by night, with eerie graveyards, night markets, celtic spirit pageants, witches, spooks and spells. www.meathtourism.ie
Virginia Pumpkin Festival (October 28-31)
The heaviest pumpkin is the centrepiece of this unique Halloween weekend combining street carnivals, artisan craft markets, international entertainment acts, music and a monster fancy dress party. www.pumpkinfestival.ie
Sligo Live Sessions (October 27-31)
Over 100 events with more than 300 artists. Intimate concerts, pub sessions, café culture, club sessions and the famous Fiddler of Dooney competition. www.sligolive.ie
Ed Leahy
RTÉ is not responsible for the content of external websites.