Ed Leahy's quick guide to some of the best places to visit if you are planning a trip to the Land of Smiles that is Thailand.
A year-round holiday destination with an extensive range of tourist attractions, amazing natural resources, white sandy beaches and plenty of that much sought after commodity, sunshine. Here's a quick guide to some of the best places to visit if you are planning a trip to the Land of Smiles that is Thailand.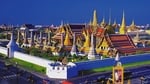 BANGKOK
A visit to Thailand is not complete without venturing into the capital city of Bangkok, a destination widely agreed to be one of the most exciting cities in the world. Famous for its nightlife, the city is also full of historical and cultural sights that will keep you enthralled for a few days during your stay in Thailand. The Temple of the Reclining Buddha, Khao San Road, the Grand Palace, a cruise on the Chao Phraya or a visit to a floating market - the tourist attractions are endless. It's a hectic city both day and night and no visit is complete without a jaunt on the preferred mode of transport, the Tuk Tuk.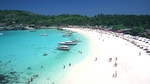 PHUKET
Many tourists will arrive into Bangkok airport and avoid the city by jumping on the first internal flight to the southern island of Phuket. The Andaman Sea coast of Phuket is home to some amazing beaches with great nightlife and activities available for the complete holiday. The Patong Beach resort is the liveliest area and busiest beach in Phuket with a three-kilometre white sandy beach, perfect for swimming and sunbathing, with plenty of water sports on offer. While for a more secluded holiday, travel a little further down the coast to the spectacular resorts of Kata Beach or Karon Beach for more unspoilt beaches and excellent five-star accommodation that is much more competitive when compared to their European equivalents.
CHIANG RAI
Located close to the border where Thailand, Myanmar (Burma) and Laos meet, an area also known as the Golden Triangle, Chiang Rai is a province of outstanding natural beauty, filled with cultural and natural wonders. The King Mengrai the Great Memorial, the Kok River, the Wat Phra Sing and the Wat Rong Khun are just a few of the many attractions to visit in Chiang Rai. Boat rides, trekking, river rafting, elephant riding, cycling, and visiting hill tribe villages are also available to add to the adventure.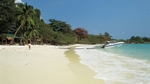 PATTAYA
Located just two hours' drive from Bangkok, Pattaya is a popular beach resort on the Gulf of Thailand, and while not set in as idyllic surroundings as the southern beaches, there is a lot on offer in this re-invented family friendly resort, where you can windsurf, water ski, snorkel or sail. Other activities include bungee jumping, cycling, skydiving, go-Karting and Muay Thai (Thai boxing). Elsewhere in Pattaya, Underwater World is the largest ocean aquarium in Asia, where you can see the rare shovelnose ray, which is a hybrid between a shark and a stingray. While the Sanctuary of Truth is a gigantic wooden construction over 100 metres high, covered with wooden carved sculptures outlining the fact that Man cannot be born and exist without seven creators, Heaven, Earth, Father, Mother, Moon, Sun and Stars.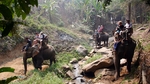 CHIANG MAI
Chiang Mai is the destination of choice for most tourists adventuring in the northern region of Thailand. It is a great base when planning excursions throughout the surrounding provinces but there are also plenty of things to do and see while in the Rose of the North, with many historic temples to visit coupled with pristine natural resources including mountains, waterfalls, and rivers. Hill tribe trekking, river rafting and elephant riding are Chiang Mai's main tourist attractions and Wat Chiang Man, which is the oldest temple in Chiang Mai, is one of the must-see attractions in the city. Wiang Kum Kam, an ancient city that was built in the reign of King Mengrai in 1286, is also worth visiting, while the Chiang Mai Zoo contains more than 200 types of Asian and African mammals and birds.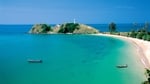 KRABI
White sandy beaches, crystal clear water, hot springs, wildlife sanctuaries, sea caves, flourishing coral reefs and exotic marine life - it is no wonder that Krabi is one of Thailand's top tourist destinations. Located on the Andaman coast in the south of the country, Krabi is full of secluded beaches that are only accessible by boat, while islands seem to erupt vertically out of the sea. Krabi's limestone cliffs attract rock climbing enthusiasts from around the world, while amazing sunsets are best enjoyed from a beachside bar or restaurant. The scenic bay at Ao Nang has several famous beaches including Rai Le and Tham Phra Nang, while Khao Khanap Nam, regarded as the symbol of Krabi, are two mountains located at the entrance to Krabi city.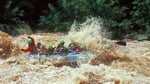 KO SAMUI
Ko Samui is the largest in an archipelago of more than 80 islands in the Gulf of Thailand and is one of the premier tourist destinations in the country's southern region. Chaweng and Lamai beaches are two of the most popular resorts on the island and are well catered for with top class restaurants and a thriving nightlife scene, while combination holidays are also popular with cooking courses, yoga, Thai boxing training, scuba diving, kayaking and golf all available. Regular daily flights are available from Bangkok, making it very accessible for tourists, saving a long journey from the capital by land and sea.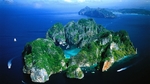 KO PHI PHI
Known as the 'Jewels of the Andaman Sea' and one of the main tourist destinations in Thailand, Koh Phi Phi is the collective name for a small archipelago of six islands, an hour by boat from Phuket – Phi Phi Don, Phi Phi Ley, Bamboo Island, Yung Island, Bida Nok and Bida Nai. Only Phi Phi Don is inhabited as the other five are undeveloped and protected by National Park status. Tonsai has a vibrant nightlife with beach bars and restaurants, while there are smaller beaches around the island that are more suited to couples or families. The spectacular Phi Phi Ley, with its white sandy beach, turquoise water and towering limestone cliffs was featured in the movie 'The Beach'.
KOH PHANGAN
Famous for its monthly full moon party, Koh Phangan features some of the most spectacular beaches in Thailand. Located 15 kilometres north of Ko Samui, this Gulf of Thailand island has traditionally been associated with backpackers but the island now caters for all tourist types. However, the hippie spirit of Koh Phangan's 'founders' is still alive and well with lots of meditation or yoga breaks available. The island, which is famous for its coconut trees, is blessed with unspoilt white sand beaches and bordered by aquamarine waters, while the interior is quite mountainous and features many beautiful waterfalls. Snorkelling, diving and kayaking are widely available.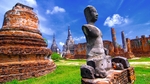 AYUTTHAYA
This once capital city of Thailand, Ayutthaya or Phra Nakhon Si Ayutthaya was formerly considered to be one of the world's most spectacular cities. In the 1700s, with over one million inhabitants, Ayutthaya was the largest city in the world, acting as a trade hub between China, India and the Malay Archipelago. The restored ruins of the old city have now gained UNESCO World Heritage Site status and are a great day trip from Thailand, as they are located 80 kilometres north of Bangkok on an island at the confluence of the Chao Phraya, Pa Sak and Lopburi Rivers. The Wat Phra Si Sanphet, Wat Thammikarat and the Wat Phra Mahathat are just three of the many temple sites to visit in the city.

Ed Leahy
For more information about visiting Thailand, visit: www.tourismthailand.ie.
RTÉ is not responsible for the content of external websites.