While you might not be certain of sunshine and warm weather when you holiday in Ireland, an adventure excursion is always guaranteed to deliver an action-packed experience. Ed Leahy has plenty of suggestions for nervous novices and adrenaline junkies.
While you might not be certain of sunshine and warm weather when you holiday in Ireland, an adventure excursion is always guaranteed to deliver an action-packed experience. And the northern counties are jam-packed with so much choice that both the nervous novice and the adrenaline junkie will be more than satisfied.
Families, couples and groups are all catered for throughout the scenic and dramatic Ulster counties, whether you fancy kayaking on Lough Erne, taking a high speed powerboat ride along the Causeway Coast, having a go on Northern Ireland's first high-wire tree top adventure course or feeling the full force of the Irish Sea swell while coasteering in Co Down.
And while kayaking, surfing, canoeing and other such mainstream activities are quite familiar, there are many emerging sports which are now readily accessible with qualified coaches and top-class safety equipment. Some of these lesser known pursuits include coasteering, bouldering, high ropes, zorbing and hovercrafting.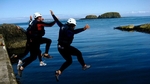 Coasteering
Body-surfing waves, scrambling around cliffs, abseiling and flinging yourself into deep water from heights of up to 20ft, coasteering involves walking, scrambling, jumping, swimming and sometimes crawling around the coast led by experienced guides. A wetsuit, helmet and buoyancy aid ensures that you stay warm and safe at any time of the year. Beginners can start off on easy climbs and jumps, building up to the bigger ones once they gain confidence.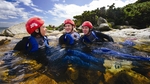 Bouldering
Bouldering involves scrambling up waterfalls and rivers under the watchful eyes of a qualified guide. This extreme activity provides a real adrenaline buzz as you ascend a fast flowing river. The most popular river in the Mournes for bouldering is Bloody Bridge under the shadow of Slieve Donard.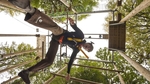 High Ropes
High rope courses involve a series of challenging obstacles at anything up to 60ft above the ground. You'll find yourself tackling fun obstacles such as rope bridges, scramble nets, zip wires, swinging logs and balance beams. The courses are either situated amongst trees in a natural forest setting or suspended from poles similar to those used for electricity lines.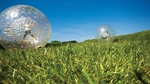 Zorbing
Feel the adrenaline rush as you roll down a hill inside a giant PVC ball at speeds of up to 30mph. Zorbing is one of the most exhilarating extreme sports in the world. Originating in New Zealand, this activity has now arrived in these parts. There are two adrenaline-packed rides to choose from. Hydro Zorbing, where the zorb is filled with about 10 gallons of water and up to 3 riders can float unharnessed down the hill while the ball spins, bounces and rolls. Harnessed Zorbing is the more daring of the two, where riders are strapped in at the shoulders, hips and feet while the ball goes down the hill, gaining speed all the way.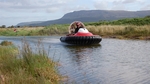 Hovercrafting
Experience the thrill of gliding over land and water on a cushion of air at speeds of up to 30mph. Hovercrafting has been around since the early 1920s, but it is now an accessible adventure activity, where the skills required to successfully pilot a hovercraft, include balance, anticipation and an intuitive feel for the machine.
So now you know what they are, here is where to go to find that adventure holiday that suits you best.
ANTRIM
Alive Surf School, Portrush – Take a trip to Alive Surf School and learn to catch that perfect wave.

Ardclinis Outdoor Adventure, Cushendall – Have a go at family-friendly climbing, laser-tag or archery sessions.

Aquaholics, Ballycastle – Looking for a new way to see the Giant's Causeway? Then try this high-speedboat trip.

Mobile Team Adventure, Shaw's Bridge (Belfast) Lough Shore Park – Canoeing, kayaking, archery and climbing on offer.

Simply Sea Kayak, Portrush – Sea kayaking on the spectacular north coast.
DERRY
Carrowmena Activity Centre, Limavady – Outdoor activities including climbing, zip-lining, low ropes and archery.

Foyle Hovercrafting & Leisure, Limavady – Have a go at laser skirmishing.

Activities Ireland, Kilrea – Try canoeing on the Lower Bann.

The Jungle NI, Moneymore – Take the challenge of Northern Ireland's first tree-top adventure course.

Xplore Outdoors, Coleraine – Family canoeing trips in this picturesque area.
DOWN
Action Outdoors, Killyleagh – Great family pursuits including canoeing, kayaking and climbing.

Activities Ireland, Groomsport – Try coasteering at Orlock Point.

Clearsky Adventure Centre, Downpatrick/Strangford – Coasteering, kayaking or Sea Safari.

GASP Surfin' Dirt, Mountain Board Centre, Bryansford – Try a mountainboarding session at this centre dedicated to alternative action sports.

Life, Castlewellan Forest Park – Life is offering family-orientated archery, kayaking, canoeing and climbing sessions.

NI Bootcamp, Bryansford – Test your mountain biking skills with a two-wheeled session at NI Bootcamp.

Outdoor Concepts, Castlewellan Forest Park – Avail of laser clay pigeon shooting, archery, canoeing, bouldering or sea kayaking.

Ride The Mournes, Leitrim Lodge – Try an incredible mountain bike session in the Mournes.
FERMANAGH
Corralea Activity Centre, Belcoo – Mountain biking and family canoeing sessions are up for grabs at Corralea.

Share Holiday Village, Lisnaskea – Choose from banana skiing, canoeing, climbing, archery, rope courses or sailing on Lough Erne.
TYRONE
The Adventure Team, Gortin – Go to Gortin for archery, orienteering and kayaking.

Todds Leap, Ballygawley – Todds Leap is offering activities including zip-lining, archery and off road driving.

Adventure Tours NI, Ardstraw – Offering a range of outdoor pursuits including paintball and mountain scootering.
For more information on adventure holidays and great value accommodation, visit: www.discovernorthernireland.com/adventureland.
Ed Leahy

RTÉ is not responsible for the content of external websites.