It's time to start planning the next three months, so Ed Leahy has a taster (a big one) of what is happening around Ireland this summer.
The only problem with spending the summer months in Ireland - non weather related - is trying to get to all the festivals and events that are happening throughout the country. It's time to start planning the next three months, so here is a taster of what is happening around Ireland this summer.

MAY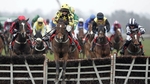 Punchestown National Racing Festival (3-7 May)
What better way to kick off the summer months than a few days of racing, and Punchestown provides one of the top racing events of the year. The Punchestown Races always provide a great mix of top class sport, fashion, hospitality, entertainment and family activity and are a highlight of the social and sporting calendar in Ireland. The Festival is the grand finale of the jump racing season with 11 Grade 1 races ensuring quality racing throughout the four-day extravaganza. www.punchestown.com
Titanic 100 Belfast (Running throughout May)
As the build-up continues to the 100th anniversary of the ill-fated ship's launch, Belfast's most famous creation is commemorated in this major festival, which features tours, exhibitions, theatre and lots more. Belfast's Titanic Quarter is located in the old shipbuilding yards of Harland and Wolff, and is undergoing a £7bn waterfront development. It will be twice the size of London's Canary Wharf when finished. www.belfastcity.gov.uk/titanic
Burren Slow Food Festival (20-22 May)
Celebrating the food and culture of Co Clare, this festival includes indoor and outdoor farmers' markets, cookery demonstrations by local and well known celebrity chefs, a gala dinner, information sessions and 'LocalSource', which helps you source local foods and produce with a large variety of other local, artisan and organic foods for sale. You will also get the chance to meet the many excellent producers in the local area and sample what they have to offer. This festival is run on a non-profit basis and there could hardly be a better setting than the Burren itself. www.slowfoodclare.com
North West 200, Portrush/Causeway Coast (21 May)
Weaving through towns and villages at incredible speeds, the death-defying balancing acts of riders in the North West 200 have to be seen to be believed. This week-long event is filled with super-fast motor cycle races in and around the towns of Portrush, Portstewart and Coleraine. The circuit is considered by many to be amongst the fastest in the world, and the North West 200 is Ireland's largest outdoor sporting event, attracting crowds in excess of 100,000 as well as the biggest names in the sport including Michael Rutter, Guy Martin, Ryan Farquhar and Michael and William Dunlop. www.northwest200.org
Best of the Rest in May
The Cathedral Quarter Arts Festival in Belfast (2-31 May) brings a host of comedy, music, street theatre, literature and more to the vibrant Cathedral Quarter of Belfast City. The Dublin Dance Festival (13-28 May) includes the finest international and Irish contemporary dance with a diverse programme of live performances and special events, while the Father Ted Festival in Ennistymon (13-15 May) does exactly what it says on the tin.

Elsewhere, the Drogheda Arts Festival (1-2 May) takes place on the banks of the Boyne and celebrates music, theatre, poetry and dance. The Baltimore Fiddle Fair (5-8 May) hosts a world-class line-up of national and international acts performing in intimate settings in and around this beautiful seaside village. The Tattersalls Festival and International Horse Trials take place in Ratoath as Ireland's top riders go up against the best in Europe and further afield.

Also, you'll be glad to know that the Wise Woman Weekend in Dromahair (13-15 May), which is a weekend of learning, discovery, celebration and fun for women of all ages, doesn't clash with the UEFA Europa League Final (18 May), which is Dublin's first major European club final and takes place at the Aviva Stadium.
JUNE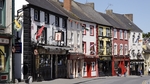 The Cat Laughs Comedy Festival, Kilkenny (2-6 June)
A great start to the month of June is guaranteed at the Cat Laughs festival in Kilkenny, which is an internationally acclaimed comedy festival showcasing the best in Irish and international acts in a very charming medieval city. www.thecatlaughs.com
Castlebar Blues Festival, Mayo (3-6 June)
The Castlebar Blues Festival is Ireland's longest running blues festival, featuring free live music in all the main pubs in the town and headline acts in the Royal Theatre. A lively weekend of music is guaranteed as artists from all over the world perform, while the CD and record fair and vocal workshops provide a fun day on the mall for the whole family. www.castlebarblues.com
The Tall Ships Race, Waterford City (30 June-3 July)
One of the highlights of the summer, the Tall Ships make their return to Ireland as over 70 ships and 250,000 maritime, music and festival fans converge on Waterford for a festival jam-packed with Irish music, food and street theatre. The festival's highlights include spectacular fireworks, a massive crew parade and Parade of Sail as the ships set off for the official starting line on the coast. www.waterfordtallshipsrace.ie
Best of the Rest in June
The Listowel Writers' Week (1-5 June) is a lively and inclusive literary festival, which aims to guide, direct and enthuse the emerging writer. Bloom, Phoenix Park (2-6 June) is Ireland's premier gardening event, featuring stunning show gardens, magnificent flower and plant displays, live music, artisan food, Irish crafts and entertainment for all ages. The ever-popular Street Performance World Championships return to Cork (11-12 June) and Dublin (16-19 June) as the best contortionists, magicians, breakdancers and comedians come to Ireland to battle it out to become the Street Performance World Champion.

The West Cork Chamber Music Festival in Bantry (24 June - 2 July) is one of the leading chamber music festivals in Europe, while the Cork Midsummer Festival (11-26 June) blends contemporary arts and culture and intends to offer unusual things in unusual places with theatre, off-site performances, music and a range of free events throughout. Other festivals in June include Sea Sessions Surf & Music Festival, the Flat Lake Literary & Arts Festival, Castlepalooza and the Body & Soul Festival.
JULY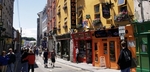 Galway Festivals
The always-vibrant city of Galway becomes a hive of thrills and excitement every July as the entire month is filled with festival fever. The Galway Film Fleadh (5-10 July) features the best of Irish and World Cinema with non-stop screenings, masterclasses, interviews and retrospectives. The Galway Arts Festival (11-24 July) is the country's biggest arts festival, which guarantees a feast of superb quality dance, spectacle, visual art, music and theatre overlooked by the festival's iconic Big Top. And the Galway Races (25-31 July) are renowned for the non-stop 'craic agus ceol' combined with seven days of top quality horseracing. www.galwayfimfleadh.com, www.galwayartsfestival.com, www.galwayraces.com

West Cork Literary Festival, Bantry (3-9 July)
Leading poets, novelists, playwrights and journalists come to Bantry for an extensive programme of literary events and readings. Writing workshops, including novel, short story and stage, are complemented by bookshop readings, afternoon seminars and late-night story sessions. www.westcorkliteraryfestival.ie
Oxegen, Punchestown Race Course (8-10 July)
One of the biggest music festivals in Europe, Oxegen never fails to impress with a host of the top acts in Europe performing over three days of non-stop music. www.oxegen.ie
Best of the Rest in July
Kinsale Arts Week (9-17 July) Kinsale becomes a living gallery with visual art, music, dance and theatre as the 17th century Charles Fort is transformed into an outdoor music arena, and 80 studios open their doors for an artists' trail across Kinsale and the surrounding countryside. The Earagail Arts Festival (9-24 July) is a bilingual festival of music, theatre, children's events, literature and outdoor events in various locations throughout the stunning county of Donegal. The Glasgowbury Music Festival in Draperstown, Co Derry (22-24 July) is one of the country's premier independent music festivals showcasing a wealth of talent from across Ireland, in the spectacular setting of the Sperrin Mountains.
Ed Leahy
RTÉ is not responsible for the content of external websites.