St. Patrick may have exiled snakes from Ireland but he didn't banish the fun.
March 17th is a day of pride, heritage and celebration of all things Irish, with lots of shenanigans planned all over the country. Whether its a parade, a traditional music session, or a hooley, make sure join in the craic!
Make a break of it and take advantage of some of the unbeatable spring deals out there. Here are ten suggestions to celebrate our national day – but you can check out lots more paddywhackery at www.discoverireland.ie/whatson
Join the Paddy's in the Capital!
The Daddy of all St Patrick's Day hooleys will be in Dublin. Soak up the vibrant atmosphere and feel the green energy at the St. Patrick's Festival, (March 14th – 18th), which will see the city transformed into a giant playground with fun fairs, street performances and free cultural events. The highlight will be the colourful St Patrick's Day Parade with floats, giant puppets, marching bands and blazing flags snaking from Parnell Square to St Patrick's Cathedral.
As part of The Gathering 2013, invite your friends and family home to take part in the People's Parade – there are a limited number of places for Irish residents so book your places now! www.stpatricksfestival.ie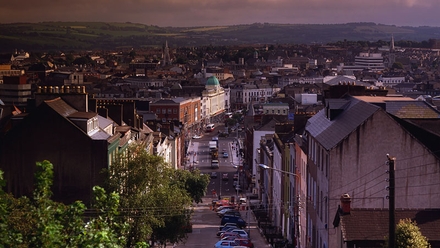 Celebrate St Patrick in the Rebel County!
If you don't fancy joining the green invasion of Dublin head south to the "real capital" and celebrate our Irishness at the Cork St. Patrick's Festival, (March 16th - 18th).
Enjoy free family friendly events and a special food and craft market in the heart of the city. www.corkstpatricksfestival.ie While you are in the region head to West Cork for the Free Spirit Music Festival, (March 15th – 18th), in beautiful Glengarff.
Become a green-eyed cat!
A massive outdoor stage in front of Kilkenny Castle will be the centre of the action at the inaugural Kilkenny St. Patrick's TradFest, (March 16th – 17th). The city's medieval streets and pubs will be bursting with traditional music, song and dance. Sign up to sean nós dancing workshops, and get those feet tapping on the TradTrail and at the Ceilí Mór. www.kilkennytourism.ie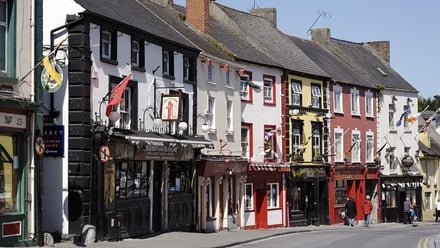 A Hundred Metres of Mitres in Limerick!
There will be mitres everywhere as hundreds of "St. Patricks" gather in Limerick City for a 100 metre "Parade of Patricks", part of the Limerick St Patrick's Festival, (March 15th – 18th). Marching bands will travel from North America, Europe and the four corners of Ireland. Have a green flutter at the St Patrick's weekend race meeting at Limerick Racecourse www.limerick.ie/stpatricksfestival
Live it up in Listowel!
Young and old will be decked out in green in Listowel, Co. Kerry, to celebrate St. Patrick's Day with traditional words, song and dance. Billy Keane, son of one of Ireland's most famous writers, John B Keane, will act as MC for the parade which will pass by the towns famous square. Brush on the cúpla focal as Irish will be the language of the day!

March to a green tune on Achill Island!
Escape west to Achill Island on the rugged west coast and join in the St. Patrick's Day Pipe Band Festival Parade. Starting at 6am, this is one of the longest St. Patrick's Day parades anywhere! In the evening, wind down with traditional music in local hotels and pubs www.achilltourism.com.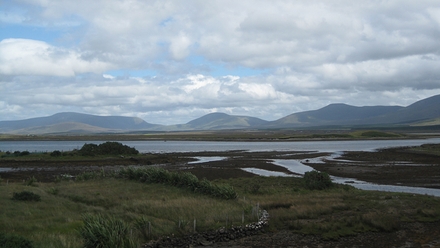 St. Patrick's Day Fun Run!
Stretch your legs on the St. Patrick's Day 10km Fun Run in aid of St. Vincent de Paul in Athlone, European Town of Sport 2013. www.triathlon.com. If you feel like tougher challenges try the "Shore 2 Summit" run, cycle and kayak from Lough Swilly to Lough Foyle on the beautiful Inishowen Peninsula in Co. Donegal, St. Patrick would be proud! www.extremenorthevents.com
Have a Trim St. Patrick's Day!
St. Patrick confronted pagans on the Hill of Tara in Co. Meath in 433 AD. You can follow in his trail during the Trim Celtic Festival, (March 9th - 17th), and join local historians on walks discussing the areas rich history and heritage. The festival begins with the Celtic Queen pageant and the crowning of the Celtic Queen of Trim. www.meath.ie

Banish yourself to Dingle!
Dingle is full of St. Patrick's week action! The villages of Cloghan and Brandon on the Dingle Peninsula host Féile an Leith Triúigh (March 4th – 17th), a celebration of Irish language and heritage.
The Dingle International Film Festival, (March 15th – 18th), marks 30 years of Fungi the dolphin, www.dinglefestival.com, while early risers can follow the Dingle Fife and Drum Band as it parades around the town at 6.30am on St. Patrick's Day. www.dingle-peninsula.ie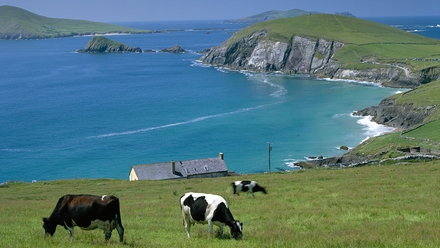 Have a multi-cultural St Patrick's Day!
Cross the cultural divide and join in a special Multi-cultural St. Patrick's Day in Drogheda, Co. Louth, on the beautiful east coast. Share our Irishness with ethnic and cultural groups from America, Trinidad & Tobago, Brazil, the UK and Africa in the Barbican Centre – and feast on cuisine from around the world. www.louthholidays.com

So join in the St. Paddy's Day fun! Plan your break at www.discoverirelanad.ie/whatson