Don't let the shorter days put you off exploring Ireland! The country is bursting with things to see and do this week.
Ten Things to help you Discover Ireland this week!
Here are some of our suggestions. Check out www.discoverireland.ie for tonnes more!

1. An Arts All-Nighter
September 21st is Culture Night with hundreds of free events in towns and cities all over Ireland. Museums, heritage centres, theatres and historic houses are all throwing open their doors. As well as Dublin Culture Night, there are Culture Night celebrations in almost 30 locations around the country, including Oíche Chultúir in the Gaeltacht areas. Check out what's on near you!
2. Happy Birthday Clifden!
Happy 35th birthday to Clifden Community Arts Week (September 20th to 30th). Once again it offers a superb range of poetry readings, lectures, recitals, traditional music, concerts, comedy and school programmes. An added bonus is the location - one of the most beautiful places on the West Coast.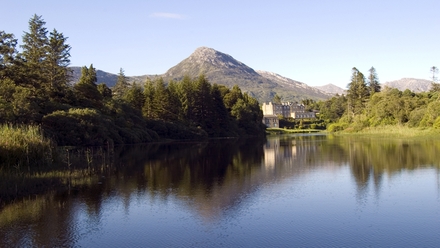 3. Trad Fusion in the Lakelands
Have the craic in Tullamore at the Johnny Keenan Banjo Festival (September 20th – 23rd), which celebrates the links between Irish traditional and American bluegrass and folk music with visitors from all corners of the world. Don't miss the free street and pub sessions, busking competitions and late night Festival Club.
4. See the light!
For something very special head to Loughcrew Historic Gardens in Oldcastle, Co. Meath for the Loughcrew Equinox Dawn on the mornings of September 21st, 22nd and 23rd from 7.15am – 8.30am. Entrance is free of charge and staff will be on hand to guide you into Cairn T. Prepare to be inspired.
5. Turn over a New Leaf!
Nestled on the River Barrow the charming town of Graiguenamanagh in Co. Kilkenny will be turning over a new leaf for the Town of Books Festival (September 21st – 23rd). Booksellers will set up pop-up stores in empty premises and the streets will be alive with lots of music and entertainment.
6. A taste of History
Before the era of celebrity cookbooks, recipes were kept in manuscripts! Food historian Dorothy Cashman has carried out extensive research of these cookbooks and will discuss in a free talk 'Miss Herbert's Sponge Cake: A taste of history through the manuscript recipes of the National Library of Ireland' on the 19th September.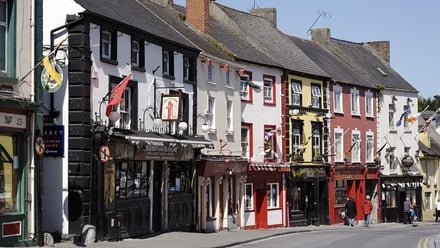 7. Stretch those Legs
Visit the medieval city of Kilkenny and explore on foot. Try the new scenic Lacken Walk along the beautiful Rive Nore from Maudlin Street as far as the new Ossory Bridge. This is part of the longer Nore Valley Walk, which takes you in sections from Kilkenny to Bennetsbridge, Thomastown and Inistioge.
8. Tell Tale
Learn a thing or two at the Cork International Short Story Festival at the Triskel Christchurch, the oldest and biggest of its type in the world (September 19th – 23rd). It attracts writers and readers from across the globe to partake in an art form as varied as music in its tones and rhythms.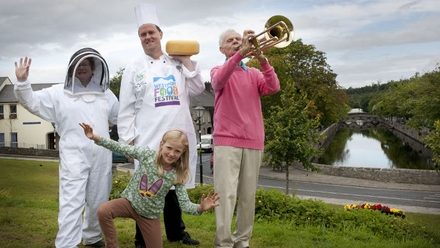 9. Tantalise the Tastebuds
Head west and whet your appetite at the Westport Food Festival (September 21st – 23rd). Wander the food village and join in wine and cheese tasting events. There are cookery demos with renowned chefs, seafood foraging and a Gourmet Greenway Picnic along the award winning cycling route.
10. Achtung Baby!
Get set to experience the authentic Oktoberfest festival in Dublin Docklands (September 20th – October 7th). 24 authentic Oktoberfest barmaids will descend on Georges Dock for some German fun, food entertainment and of course authentic Bavarian beer.
For more ideas and inspiration visit www.discoverireland.ie