Join in the harvest of festivals taking place around the country, Discover Ireland have the round up.
Make it a September to remember! With the kids back to school it's time for the adults to go out and play and there is no shortage of things to do around Ireland. Sample the food of love at an oyster festival in Galway, enjoy the thunder of horses' hooves in Kerry, or tell a story in Waterford. Why not take a break to the sound of music, you can indulge in trad sessions in Dingle or sing the blues in Monaghan.
How about setting yourself a challenge and join in one of the country's fastest growing sports, adventure racing? Make it a spectacular September with www.discoverireland.ie.

Yearning for a Yarn!
Are you sitting comfortably? Good! Turn over a new leaf and let the Cape Clear Island Story Telling Festival (August 31st to September 2nd) in West Cork begin. Now in its 18th year, this is one of the most renowned international story telling festivals, with tellers from around the world. The Storytelling Boat Trip in the north harbour on Sept 1st should float your boat!
If you don't make it there try another instalment at Storytelling Southeast (September 26th - 30th) in Dungarvan, Co Waterford, with everything from traditional tales to poetry, play, film and music. There will be Tales from the Wild and Story Telling by Candlelight in local pubs.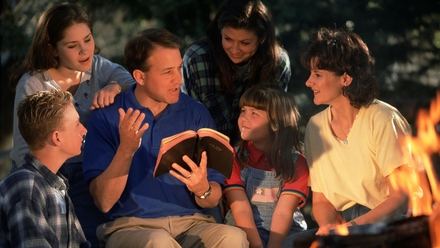 Fancy a Flutter?
Hedge your bets at the Listowel Harvest Horse Racing Festival in Co. Kerry (September 16th - 22nd), the last big race meeting of the summer, where traditionally farmers get together to celebrate the recent harvest. The atmosphere is unique with a great mix of National Hunt and Flat Racing. Off the race track the town comes alive with music and street entertainment. Don't forget to dress up for Ladies Day on the Friday!
You can also gallop to the Galway Horse Racing Festival (September 10th - 12th September) for a mid-week break guaranteed to make horse sense.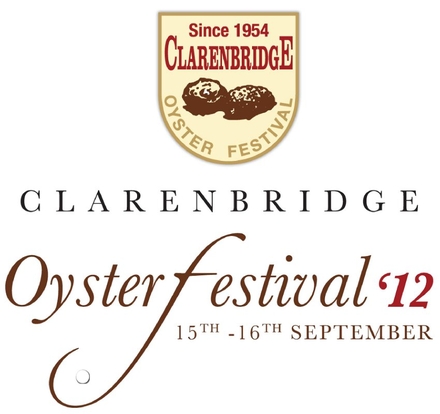 Check out the Menu!
Tantalise the taste buds with a gourmet break this September. The world-renowned Clarinbridge Oyster Festival (September 15th and 16th) promises succulent oysters and seafood platters by day – and music and fun at night in this picturesque seaside town in Co. Galway. Bring the kids to the Family Fun Day on Sunday with duck races, a pearl hunt and children's menus available. There is also the Galway International Oyster and Seafood Festival (September 28th-30th)
Reckon you know your beers? Well why not brush up on your skills at the All-Ireland Craft Beer Festival at the RDS in Dublin (September 7th - 9th). Some 20 craft brewers will be on hand to tempt you with their special brews, plus live music and fabulous artisan food stalls. Or make for the Midleton Food and Drink Festival in Co. Cork (September 8th). This part of the country is famous for its mouth-watering local fare, so don't miss it.

Arts Attacks!
Bookmark your diary for the 10th Graiguenamanagh Town of Books Festival (September 21st -23rd), a literature lover's delight in Co. Kilkenny. Follow the 'Boatload of Books by the Barrow', a unique book trail wending its way through this medieval town, where you will discover thousands of special, bargain, rare and specialists books from booksellers all over Ireland. Or leave your reading glasses at home and just enjoy the rowing races, the local food and craft fair and the free jazz.
Make a date at the Clifden Community Arts Festival (September 20th - 30th) in Co. Galway with a jam packed programme that includes everything from live music to outdoor spectacles, piano recitals and theatre.

Get your Toes Tapping!
Break for the border and get a dose of the blues at the Monaghan Harvest Time Blues Festival (September 7th - 9th) in Monaghan Town. There will be performances from Mike and the Mellotones, The Deadstring Brothers and The Chris O'Leary Band, to name just a few. Or bring it all back home with a trip to the Dingle TradFest (September 6th – 9th) in Co. Kerry. This is a new, innovative trad-fusion music festival which is attracting nationally and internationally acclaimed artists in the beautiful setting of the Dingle Peninsula. See Liam Ó Maonlaí, KAN (Featuring Brian Finnegan & Aidan O Rourke), The Bog Blossom and ÉALÚ.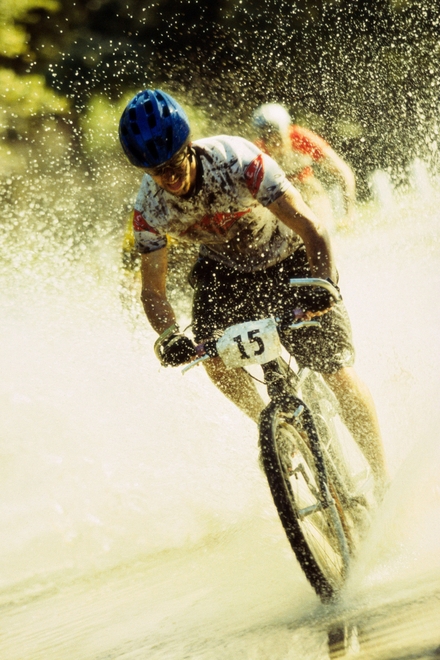 Get Active!
If you're looking for a challenge, check out one of the growing number of adventure races taking place across the country. Even if it's too late to get in training for this year, they take place in some of the most beautiful parts of Ireland and are well worth a visit to check out the competition or give your support.
Listen up for the Achill ROAR (September 8th), which takes place in beautiful Keel beach on Achill Island in Co. Mayo, with runners, cyclist, swimmers, kayakers and stand up paddlers to cheer on.
For a war campaign with a difference, check out WAR, the Wicklow Adventure Race, at Powerscourt (September 22nd), which sees participants take on the Sugar Loaf Mountain, kayak across the Vartry Lakes, cycle over the Sally Gap and run over Powerscourt Waterfall.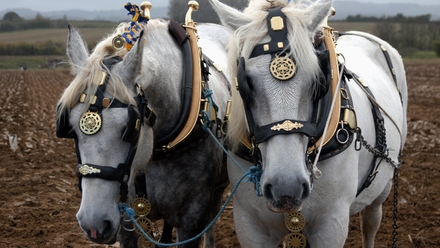 Country Capers!
For pure agri-fun don't miss the 2012 National Ploughing Championships, which take place this year in New Ross, Co. Wexford (September 25th - 27th). One of Europe's largest outdoor exhibition and agricultural trade shows, there are furrows of fun for all the family with everything from machinery to crafts and farm fresh foods.
The Ballinasloe Horse Fair and Festival (September 29th – October 6th) is on in the Co,. Galway town. Perfect for horse lovers, this is also a great place to bring the entire family with entertainment, music and fun including fireworks, street stalls, a vintage parade and a fierce tug-o-war.

Don't miss out on a spectacular September! www.discoverireland.ie