Salad of Foie Gras with Pain d'Epice, Rocket and Figs
Indulge in a little treat once in a while, perfect to wow guests as a starter.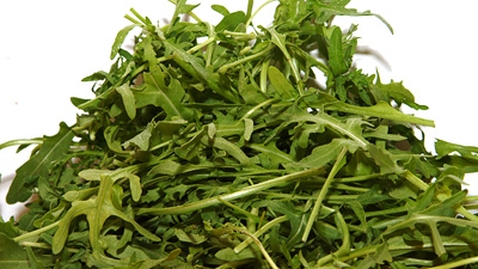 Ingredients
mi cuit fois gras
rocket
figs, thinly sliced
for the dressing:
1/2 clove garlic (crushed)
dijon mustard
white wine vinegar
walnut oil
salt and pepper

110

g

honey
for the pain d'epice:

275

ml

full fat milk

110

g

caster sugar

1

egg (beaten)

225

g

plain flour

1

tsp. bicarbonate of soda
1/2 tsp. ground ginger
1/2 tsp. ground cinnamon
1/4 tsp. ground cloves
grated zest of 1/2 lemon
Method
Preheat oven to 180°C. Heat the milk, sugar and honey together over a very gentle heat, stirring constantly, just until the sugar is dissolved and the honey is amalgamated. Don't let the mixture come to boiling point as the milk will curdle. Transfer to a bowl and allow to cool for about 10 minutes, then whisk in the beaten egg.
In another bowl, mix the flour with the bicarbonate, spices and lemon rind. Quickly stir the wet ingredients into the dry - just enough to mix them and then pour immediately into a prepared loaf tin and bake for 45 minutes. Leave to cool in the tin for about 1/2 an hour, then remove.
To Serve:
To prepare the salad. Slice the fois gras thinly and serve on top of toasted slices of pain d'epice with the rocket and figs lightly dressed with the above dressing.