Crab with Dressed Jerusalem Artichokes
Far easier to make than you might imagine!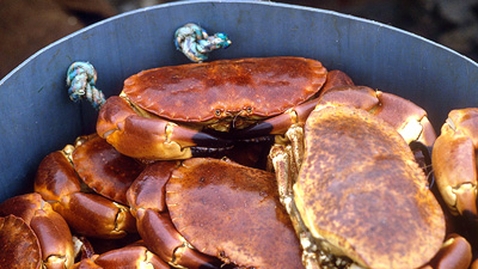 Ingredients
25

g

unsalted butter

1

large crab

150

g

jerusalem artichokes (peeled and cut into 1cm (1/2 in slices)

1

sprig thyme

1

lemon (juice)
Method
Bring a large pan of salted water to the boil and cook the crab for 15 minutes.
Remove and refresh in iced water.
Crack the shells open and remove the brown and white crab meat (use the shells and juice for stock of course).
Meanwhile, bring a small pan of salted water to the boil and add the butter, lemon juice and thyme.
Cook the Jerusalem artichokes for 5-6 minutes to a soft bite. Drain well.